Ninja Akasaka Review: The Most Unique Dining Experience in Tokyo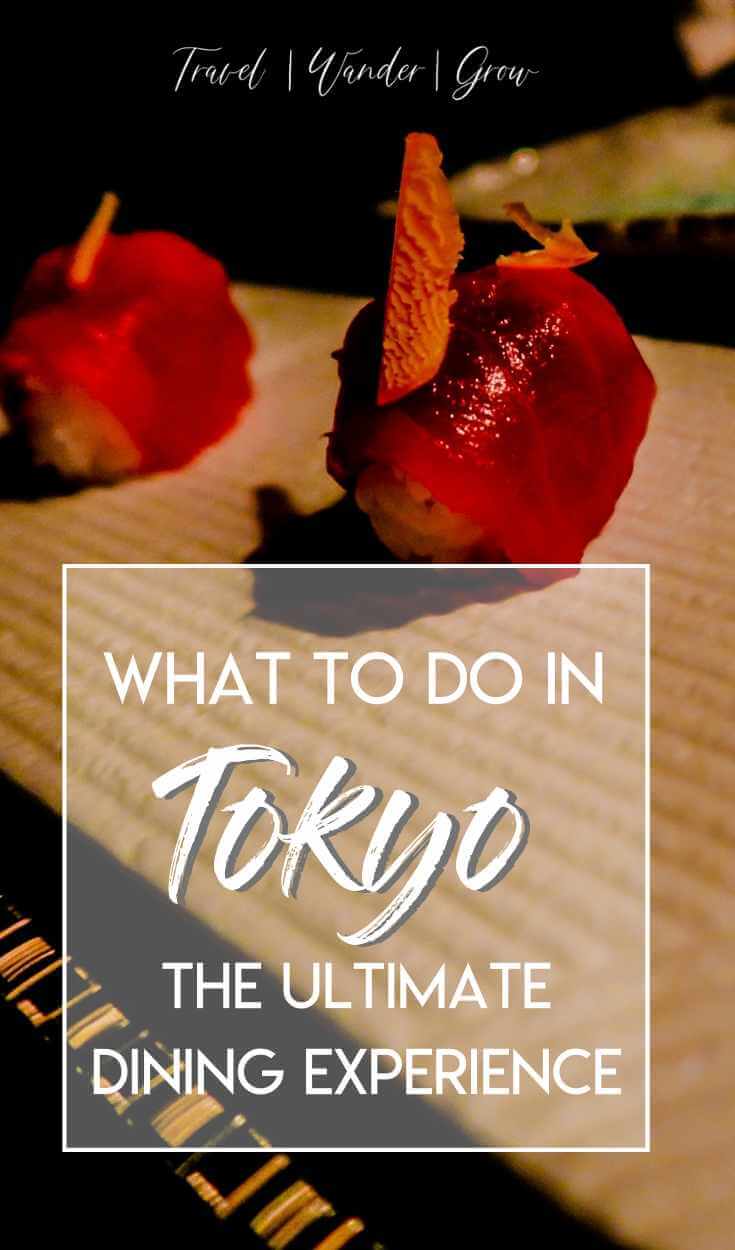 Tokyo is full of unique experiences, from maid cafes to capsule hotels to owl cafes, you will find experiences here that you really won't find anywhere else. So it should be no surprise that dining experiences would be no different.
If you've ever wanted to eat with ninja's or learn their ways, I have the perfect experience for you – the Ninja Akasaka experience. This Ninja Akasaka Review will give you a nice glimpse of what this dining adventure is like and why you should consider it on your trip to Tokyo.
**Note: This restaurant is in the process of relocating, and is expected to be closed until December 2023. We will update this post once it reopens later this year.
Why are So Ninjas Cool?: A Brief History
The word "ninja" always brings to mind mystery and intrigue – and that's pretty much what you are supposed to think. The history surrounding the ninja is not very clear, as they were not included very often in written history. The first accounts on ninja come from the 1400s, when ninjas began to receive specialized training.
Ninja's served in many roles, including mercenaries, spies, raiders, arsonists, and terrorists. Ninjas essentially served as a rogue answer to the samurai, who had to act under a certain code of honor. They served the roles that would cause dishonor to the traditional warrior. While they did serve many purposes, there was a true hierarchy and order to the structure of the ninja.
The skills that the ninja possessed are what I think makes them seem so intriguing. Their training focused on covert warfare practices, which included: stealth methods of climbing, walking, and swimming; methods for escaping capture and avoiding detection. The ninja were masters in the art of disguise, and, quite surprisingly, followed a strict vegetarian diet.
RELATED: 4 Days in Tokyo
About the Ninja Akasaka Restaurant
The Ninja Akasaka Restaurant (just rebranded as Ninja Tokyo) is entirely ninja-themed, and built to reflect a hidden ninja village of the Edo period in Japan. The whole restaurant feels as though you are in a secret cave, with dim lighting and carved out semi-private eating areas. There are little waterfalls and ponds, and just a general feel of mystery. I'd say the ambience alone makes it worth visiting!
If you plan to visit this restaurant, you must make a reservation in advance, and can do so by clicking here. You may also call to make a reservation, and this is actually required if you are booking later than 2 days in advance.
Ninja Akasaka: What to Expect
Journey Into the Ninja Village
It's important that you arrive on time for your reservation as your ninja guide will be waiting for you! (Also, if you arrive more than 30 minutes late, your reservation will be forfeited). Your ninja guide will help you navigate dangerous pathways and surprise booby traps on your way to find the Ninja Village (and your table).
After making your way safely to the village, you'll find your table in your own private cave dwelling area. Your table even includes a gated entrance, making it quite a unique dining experience.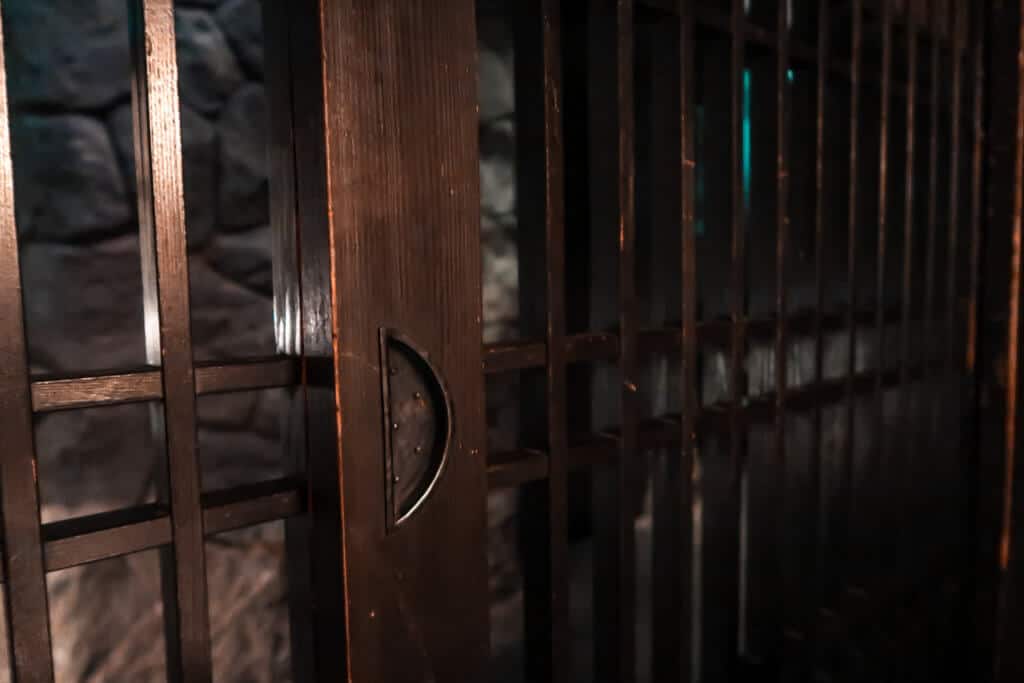 The Service
You will be assigned your own ninja as your server for the evening. Once at your table, it is your job to find a secret button that you can use to summon your ninja whenever the need arises. So keeps your eyes ready and stay on the lookout!
Overall, I found the servers very prompt, helpful, and quite stealthy. Also, you can expect nothing but superb presentation of all the food you receive through the night – I guess ninjas are good at artistry as well ;).
The Food
The food served here is a little on the high end, but it IS worth it. There are two ways that you can order food: 1) Course Menu, which includes a special menu for those with dietary restrictions, or 2) You can opt for the a la carte menu. For the best and most cost effective experience, I recommend that you pick one of the courses. Of the five of us who ate at the restaurant in my party, only 1 ordered from the course menu – I we were quite jealous! There is food at Ninja Akasaka to accommodate every diet, although the most advertised courses are based on seafood and meat courses.
If you're bringing kids with you, there is also a special menu for them as well. As an added bonus, you can have your kids dress up as ninjas for a fee – you'll just have to make the request with your reservation and be there by 5PM.
Now, I can't stop talking about the food without mentioning at least one dessert. If you are in the mood for chocolate, their chocolate lava cake is divine! Perfectly moist, but firm – and the accompanying sides add just the right touch.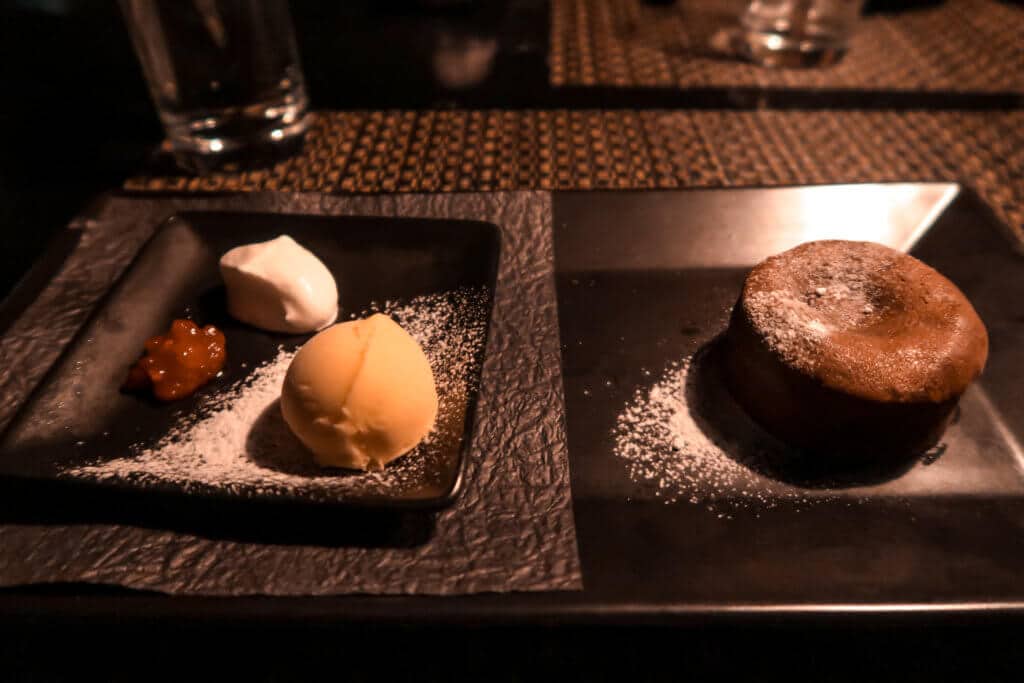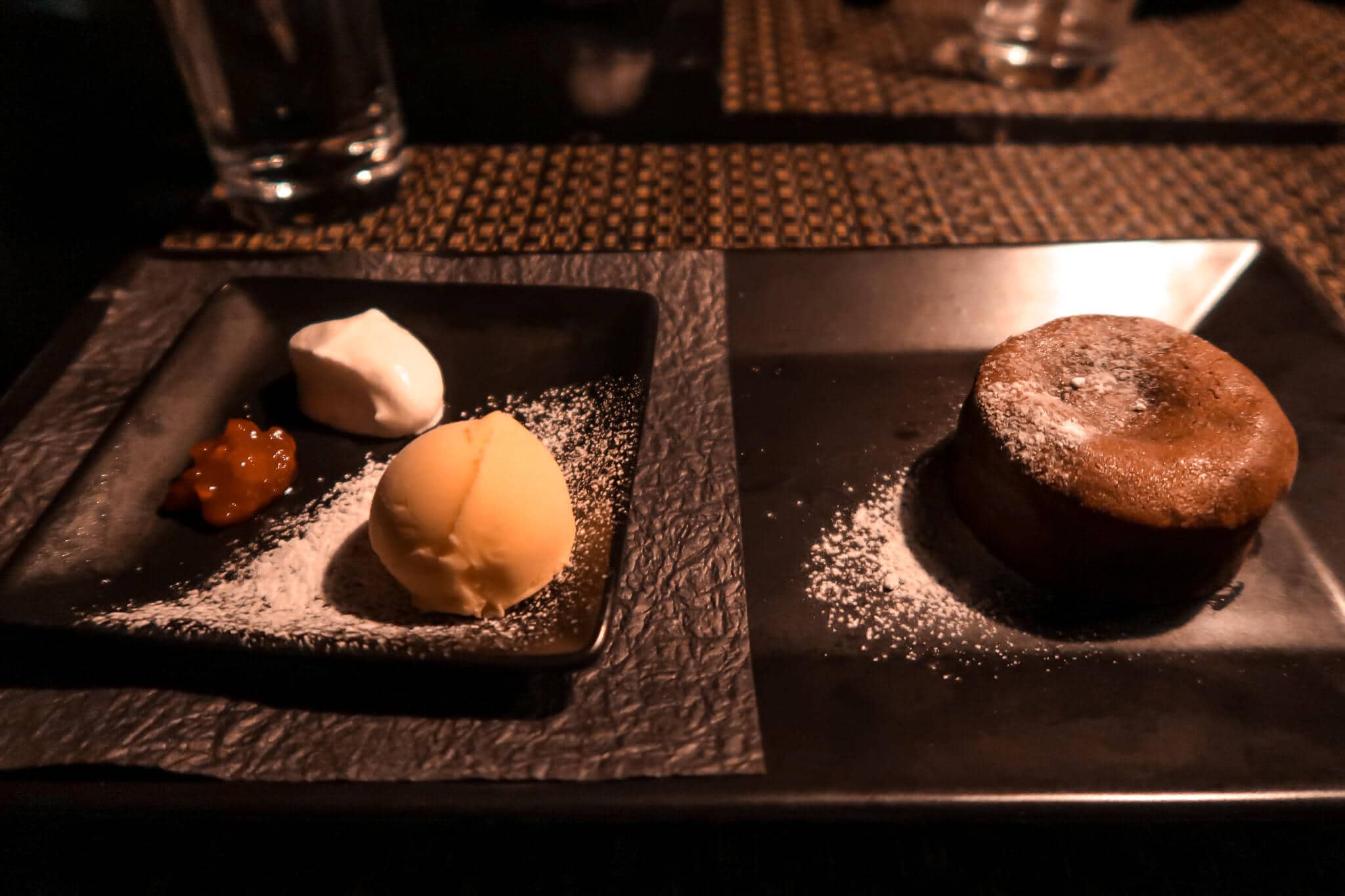 RELATED: Kyoto Travel Guide
The Show
As a part of your experience at Ninja Akasaka (Ninja Tokyo), you get to spend time with a ninja magician. Now, I am pretty sure that performing magic tricks is not one of the original skills of the ninja, but it's a nice play on representing how skilled they were at being stealthy and acting as masters of disguise. The best part about the show is that it is private and just for those at your table.
In Summary | Ninja Akasaka Review
The Ninja Akasaka experience is a one-of-a-kind dining adventure that you probably can't get anywhere but in Japan. I highly recommend that you check it out on your visit to Tokyo. If you do, here are a few final tips:
Make a reservation at least 2 days in advance! You can do that by following this link
Don't be late – I can't stress this enough! This will help you avoid any late fees and make sure you are able to use the full 2 hours alloted for each reservation
Prepare to have fun! This is not a very historical representation of ninjas, but it is fun and the food is great – what more could you ask for?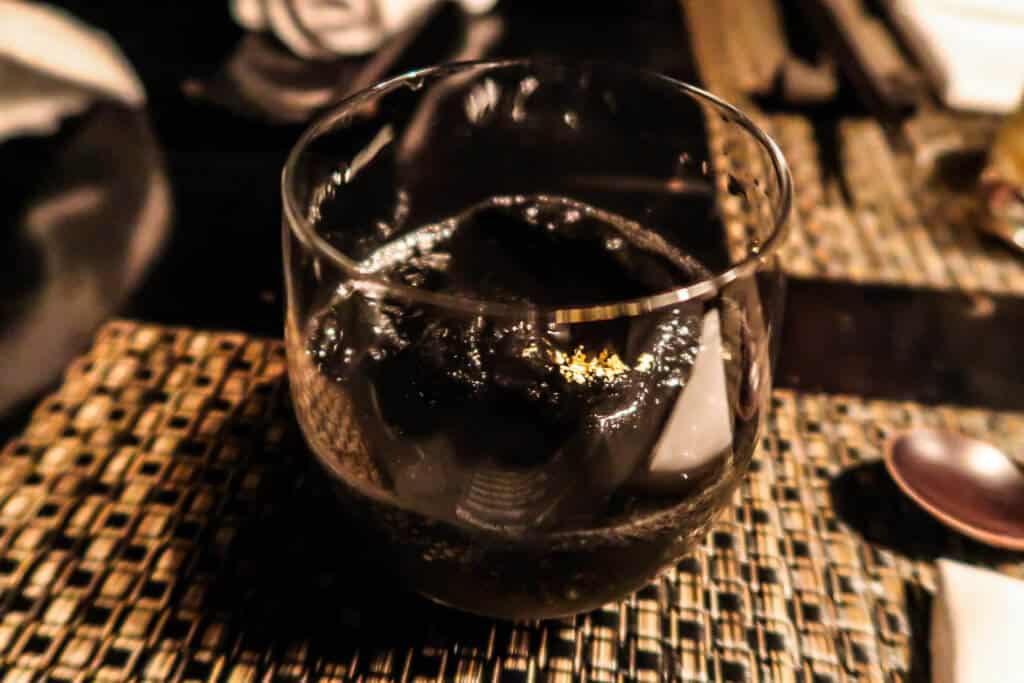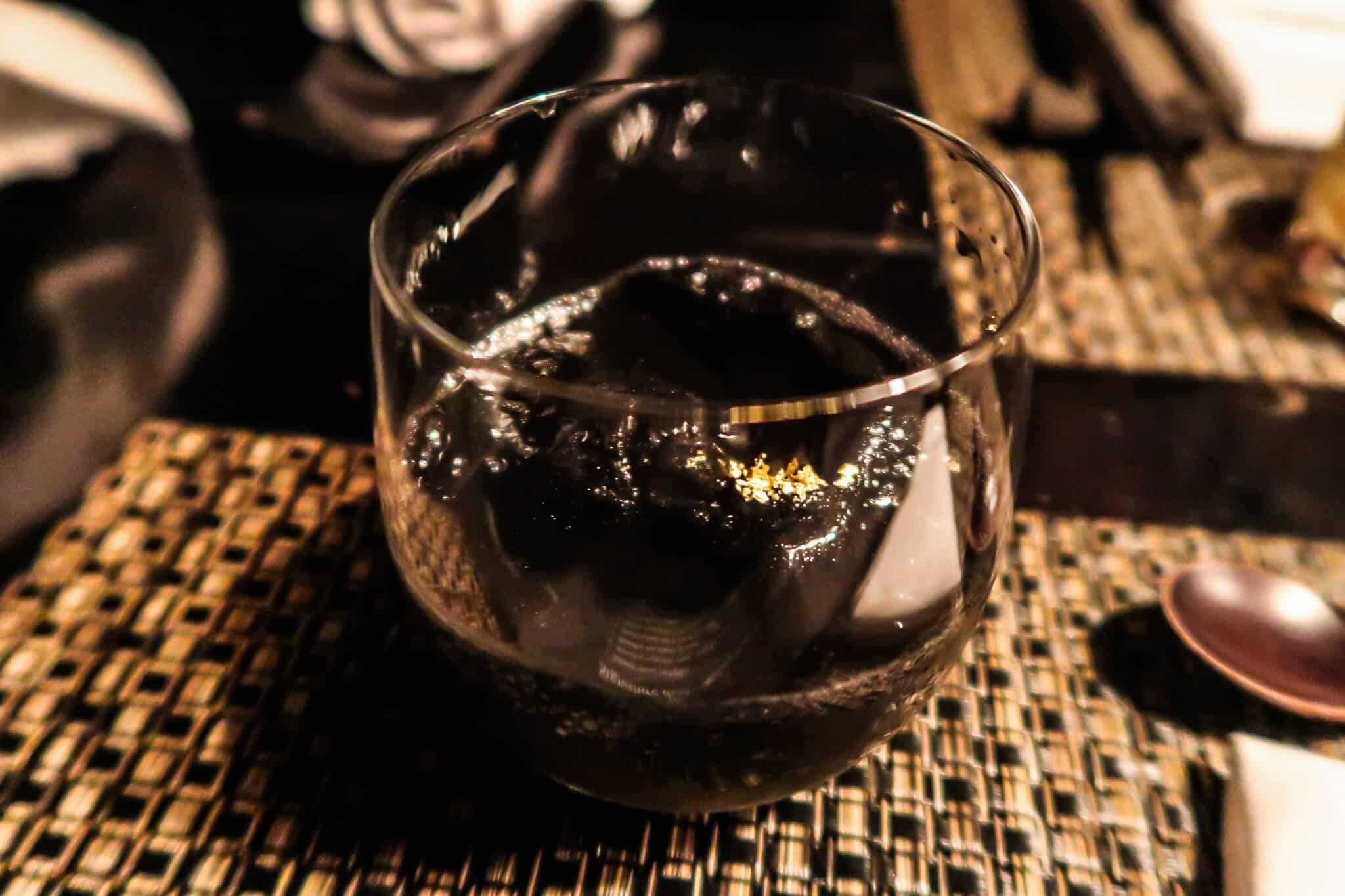 If you have any other questions, let me know in the comments below!
Related Posts: