The Best City Tour of Rio De Janeiro: See it All in One Day!

Have you been searching for the best city tour of rio de janeiro? If so, I've got you covered!
I am literally obsessed with Rio! So much so that I've visited it four times over the past two years.
On my first visit to the Cidade Maravilhosa (Marvelous City), it did take me a while to find a tour that met all of my needs. I wound up taking the Full Day in Rio tour, and found it to be an excellent experience.
In this post, I'll talk to the specifics of why this is the best city tour of Rio de Janeiro, as well as what you can expect on this full day tour! In addition, I'll provide a few alternative options so that you can maximize what you see in city.
Experience the beauty and splendor of Rio with a local guide on this full-day city tour. Learn why this city is known as the "Marvelous City" as you visit landmarks such as:
Sugarloaf Mountain
Christ the Redeemer Statue
Seralon Steps
Maracanã Stadium
…and more!
What is The Best City Tour of Rio?
The best Rio city tour is Full Day in Rio: Christ by Train, Sugarloaf, Maracanã, Selarón & Lunch. This tour is billed as providing the "best of Rio" and will take you to all of the most well known sites around the city.
Key Features include the fact that you will visit locations such as Sugarloaf Mountain, Christ the Redeemer, and the Selarón Steps. Hotel pickup and a delicious lunch is included in this tour as well!
An Overview of the Full Day in Rio Tour Experience
Hotel Pickup
This tour makes things easy by providing comfortable and air conditioned transportation for the duration of the trip. This tour starts in the city's South Zone, which includes Copacabana Beach, Ipanema Beach, Leblon, and Leblon, as well as the West Zone, which includes Barra da Tijuca.
The pickup period is where this tour begins – you'll be able to take in the sights up and down the Avenida Atlantica and view the beach views while you get a little history of the area from your tour guide.
Visit Rio's Most Impressive Sites
Once the pickup portion of your tour is complete, you'll then begin to explore more of Rio. As mentioned above, this tour covers all of the most famous sites in the city. More detail on each can be found below:
Cosme Velho
Ride up to the statue of Christ in style (and speed) by taking the Corcovado train up the side of Corcovado Mountain. The train is clean and comfortable, and provides nice views of the forest on your way up.
Parque Nacional da Tijuca
Did you know that Rio has one of the world's largest national forests? Tijuca Forest sprawls across the city of Rio de Janeiro, and makes up the Tijuca National Park. Originally decimated for coffee cultivation, the area was replanted in the late 19th century and now thrives as a luscious, biodiverse ecosystem.
The forest is home to hundreds of species of fauna and flora, and offers attractions like waterfalls, hiking trails, and panoramic views, becoming a significant tourist attraction in Brazil.
​Christ the Redeemer
The iconic Christ the Redeemer statue, standing at 98 feet tall, is a symbol of Christianity and an emblem of Brazil. It was completed in 1931 after nine years of construction and has since become one of the most recognizable landmarks in the world.
It is also one of the "New 7 Wonders of the World". The statue is situated atop Corcovado Mountain, offering stunning views of Rio de Janeiro and its surrounding areas.
Maracanã
For football (or soccer) enthusiasts, a visit to the Maracanã Stadium is a must. This famous stadium has been the site of numerous historic matches and can hold up to 78,838 spectators. Originally built for the 1950 FIFA World Cup, it has undergone several renovations and now boasts state-of-the-art facilities.
Even if you're not a fan of football, the stadium's rich history and impressive architecture make it a must-see attraction in Rio de Janeiro. During the tour, you'll get a chance to explore the exterior of the city.
Sambodromo da Marques de Sapucai
Known as the "temple of samba", the Sambodromo da Marques de Sapucai is where the renowned Carnival parade takes place every year. The structure was designed by renowned Brazilian architect Oscar Niemeyer and can hold up to 90,000 spectators.
During Carnival season, the Sambodromo comes alive with vibrant colors, music, and elaborate floats as samba schools compete for the title of best performance. But even outside of Carnival, visitors can tour the Sambodromo and learn about the history and cultural significance of samba in Brazil.
The Metropolitan Cathedral of Saint Sebastian
Another marvel of architecture in Rio de Janeiro is the Metropolitan Cathedral (Catedral Metropolitana) of Saint Sebastian. Its unique cone-shaped design, standing at 315 feet tall, is meant to represent a pyramid and has become a symbol of the city's modernization. The cathedral can hold up to 20,000 people and features stunning stained glass windows that add to its beauty.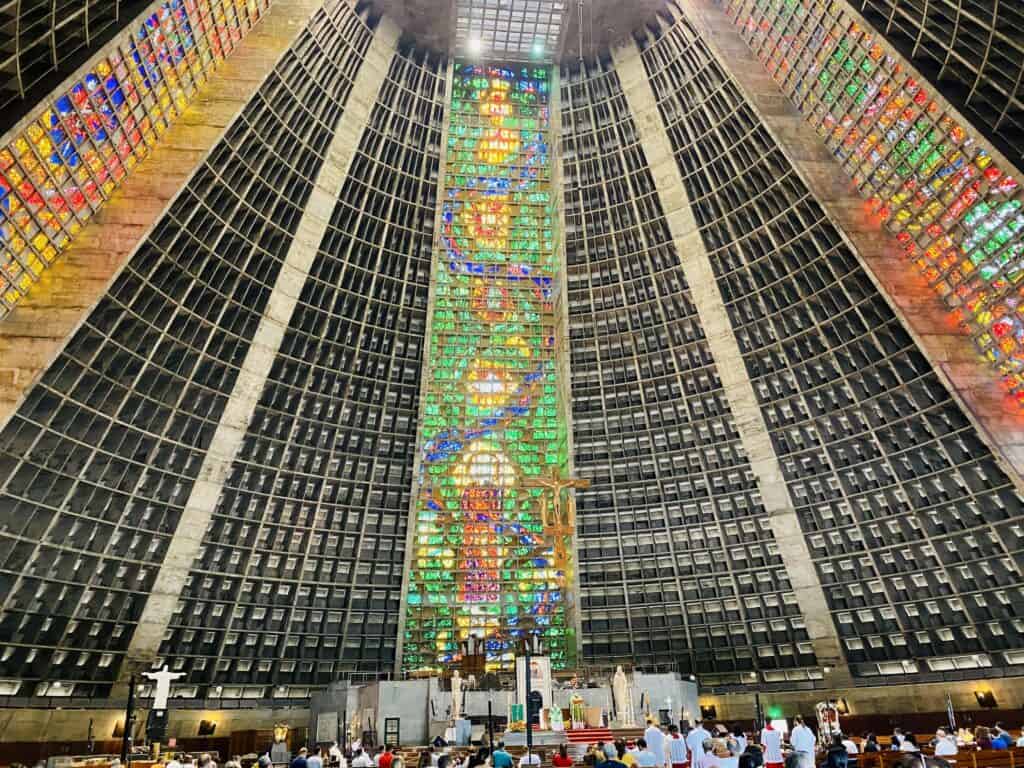 Escadaria Selarón
The Escadaria Selaron, also known as the "Selaron Steps", is a vibrant and colorful staircase that has become an iconic landmark in Rio de Janeiro. The 215 steps were handcrafted by Chilean artist Jorge Selarón over a period of 23 years, with each step being covered in brightly colored tiles from all over the world. It's not only a piece of art, but also serves as a symbol of the cultural diversity in Brazil.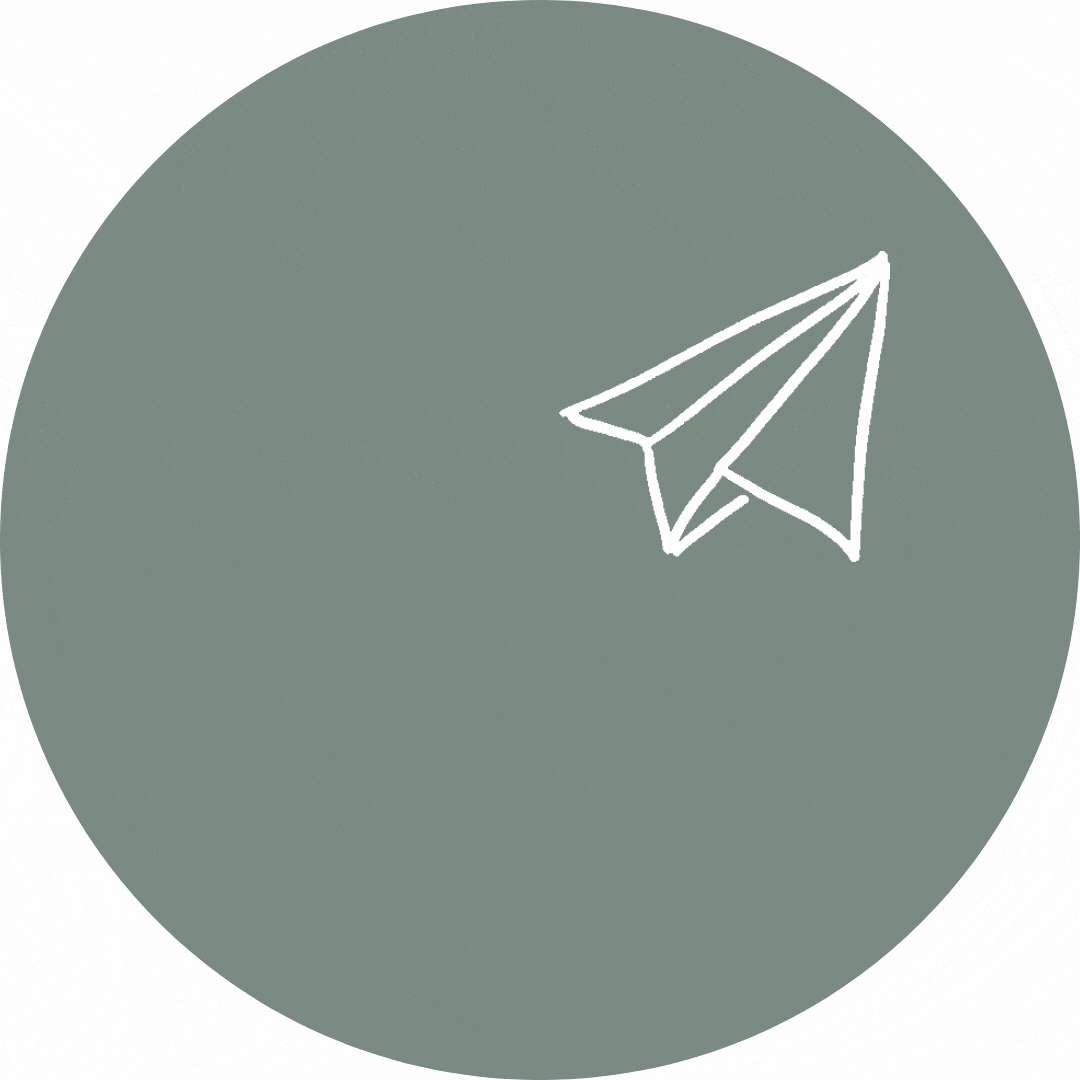 Pro Tip: While here you HAVE to take the time to get your pic sitting on the stairs. I recommend heading up to the top of the stairs so that you can avoid crowds that will be swarming below so that you will have an easier time doing this. Also, while driving away from the stairs, keep your eyes open to take a look at the Carioca Aqueduct, an important landmark in the Lapa neighborhood of Rio.
Morro da Urca
​Once you get to the neighborhood of Urca, you will start the journey up to Sugarloaf Mountain (Pão de Açúcar) via cable car. It's a really nice ride up in and of itself. Halfway up to the main event, you will stop in the lower Morro da Urca to change to another cable car for the full way up to Sugarloaf.
Sugarloaf Mountain
No visit to Rio de Janeiro is complete without a trip to Sugarloaf Mountain. This iconic landmark stands at 1,299 feet and offers stunning panoramic views of the city. Visitors can take a cable car ride up to the top and enjoy breathtaking views of Copacabana Beach, Christ the Redeemer statue, and Guanabara Bay.
At the top of the mountain, there are some shops and places to grab a bite to eat. Your guide will give you time to explore the top of the mountain on your own to simply take it all in.
Eat Lunch at a Brazilian Stakehouse
Before you head up Sugarloaf Mountain, you will stop for a nice long lunch at a Brazilian Steakhouse. These are known as churrascarias in Brazil, and they have a unique way of presenting food to their customers.
During your meal, your servers will bring you a variety of different types of barbecued meat, and different cuts of meat will come on an ongoing basis until you can't eat anything else. I found the meat to all be well seasoned and delicious!
If you are a vegetarian, there are options for you as well, including a very well-stocked salad bar.
​Hotel Drop-off
At the end of your tour, your guide will take you back to your hotel so that you can enjoy the evening as you desire. You can expect the tour to end around 5 or 6PM.
Pros of the Full Day in Rio Tour
As you can see, this tour does provide insight into the highlights of Rio. A few "pros" to this tour include:
Roundtrip transportation from the South Zone and West Zone of Rio
Children 4 and younger can join for free
Tour will continue to operate rain or shine
Stroller accessible
Lunch is included in the price
Tour is offered in multiple languages – English, Spanish, and Portuguese
This tour has excellent reviews
Cons of the Full Day in Rio Tour
Some of the cons of this trip include:
Transportation is not provided from hotels outside the South Zone and West Zone, but the tour company can help you find the right location to meet if you are staying outside of these zones
This tour is not fully accessible – I recommend getting a private city tour if that is a need for you
Tour group size can get larger, but typically the tours are smaller (mine was only 6 people, for example)
My Experience with the Full Day in Rio Tour
I took this tour recently and had a great experience. For me the best parts included:
Lunch: I LOVED the churrascaria experience and am always looking for opportunities to eat at one again since introduced to this cuisine
Sugar Loaf Mountain: The views from here were incredible. I could truly have spent all day looking out at the view from the top of the mountain here
Christ the Redeemer: This site had been on my bucket list for a while, and I'm so glad I was able to finally make it here!
Our Guide: Our guide was so much fun! You could tell that he loves his city, and I appreciated him taking the time to tell us history and culture tidbits throughout the day
Who is this Rio de Janeiro City Tour for?
This tour is best for anyone who prefers to avoid having to navigate the whole city on their own and who want to get the additional insights that only an experienced local guide can provide. This is also good for people who may be limited on time and need to cover a lot of ground in a short amount of time.
Full Day in Rio Tour Pricing
The pricing for the Full Day in Rio Tour is around ~$120 – ~$150, depending on when you book this tour. Please visit the link below for the latest pricing.
Full Day in Rio Tour Alternatives
If you are looking for a slightly different experience, especially if you have already hit up all the main sites, here are some additional tour options you may want to consider:
If you prefer not to travel with a large group, this tour provides a similar experience to the tour featured in this post, but will not include other parties besides your own. Check Rates Now!
This tour will take you on an exploration of the Historic City Center (Centro) of Rio. You'll start this tour with a drive from the Copacabana area of the city, and then visit sites such as
Museu do Amanha (Museum of Tomorrow), the Confeitaria Colombo, and the Sao Bento Monastery, one of the only original colonial buildings left in Rio. Book Now!
Start your journey with a classic yellow tram ride to the bohemian Santa Teresa neighborhood. See the Arcos da Lapa (Lapa Arches), Cinelandia, and the Passeio Publico as well. Book Now!
Visit sites such as Porto Maravilha and Boulevard Olimpico to see some truly beautiful street art that can be found throughout Rio. Book Now!
Favela Tour
Learn about the "city within a city" the Rochina favela. Get to learn more about the way of life here, and expand beyond the typical stereotypes of neighborhoods such as these. Learn more here!
​Helicopter Tour
See this breathtaking city from above in a helicopter ride! This is a great way to get a birds eye view of sites such as Christ the Redeemer and Sugarloaf Mountain and more! Learn more here!
FAQs About the Best Tour of Rio
Is Rio a walkable city?
Yes, Rio de Janeiro can be considered a walkable city. Many of its key attractions such as Copacabana Beach, Ipanema Beach, and the historic Santa Teresa neighborhood are within walking distance of each other. However, due to the city's vast size, visitors may need to use public transportation or taxis to reach some destinations efficiently.
Is 3 days enough in Rio?
Three days can provide a solid introduction to Rio de Janeiro, allowing time to visit major landmarks such as the Sugarloaf Mountain, Christ the Redeemer, and the beaches of Copacabana and Ipanema. However, to fully immerse into the city's vibrant culture, explore its diverse neighborhoods, and enjoy its culinary scene, a longer stay would be beneficial. Always remember, the length of stay often depends on your interests and pace.
What are the best months to travel to Rio de Janeiro?
The best months to visit Rio de Janeiro are between September and November or from April to June when the weather is pleasant, and tourist crowds are smaller. During these periods, you can enjoy the city's beaches and outdoor activities comfortably. However, if you wish to experience the city's vibrant Carnival festival, plan your visit in late February.
Do you need a tour guide for Rio?
While hiring a tour guide is not mandatory in Rio, it can be advantageous especially if you're unfamiliar with the city or don't speak Portuguese. Guides can provide invaluable insights about the city's history, culture, and hidden gems that you might otherwise miss. Plus, they can assist with navigating through the city to optimize your sightseeing experience.
Experience the beauty and splendor of Rio with a local guide on this full-day city tour. Learn why this city is known as the "Marvelous City" as you visit landmarks such as:
Sugarloaf Mountain
Christ the Redeemer Statue
Seralon Steps
Maracanã Stadium
…and more!
Final Thoughts | Is the Full Day in Rio Tour Worth It?
A city tour of Rio is the best way to see all of Rio's top attractions. I highly recommend the Full Day in Rio: Christ by Train, Sugarloaf, Maracanã, Selarón & Lunch, based on my personal experience and the number of top reviews that this tour has as well.
If you are looking for more tips on planning your trip to Brazil, please check out my 10 Day Brazil travel guide, my Portuguese for travel post, and my 3-Day Rio itinerary.
Related Posts on Brazil
Don't forget to pin this for later!