Washington, DC Itinerary 4 Days: 2023 Guide From A Local

Washington, DC is my home – I have lived here over 12 years and I absolutely love it. There is just so much to explore here – from its rich history and world-renowned monuments to its thriving food and arts scene.
In this guide, I will share my perfect 4 Day Washington DC Itinerary. This will help you experience DC like a true local. This isn't your typical tourist guide; instead, you'll get to discover hidden gems and beloved local spots that truly make Washington, DC unique.
So whether you're a history buff, a foodie, or someone who simply enjoys the vibrancy of city life, this guide has something for you. Let's immerse ourselves in the charm and culture of DC, shall we?
The History of Washington, DC
Washington, D.C., the capital of the United States, has a history that extends far beyond the arrival of the first Europeans. The area now known as the District of Columbia was initially inhabited by Native American tribes, such as the Nacotchtank, also known as the Anacostan. These tribes lived along the banks of the Anacostia River, engaging in farming, hunting, and fishing, leaving a cultural footprint that continues to influence the city.
European exploration in the late 15th century introduced drastic changes to the region. In 1790, the Residence Act approved the creation of a capital district as specified in the U.S. Constitution. The states of Maryland and Virginia donated land to form the federal district, and President George Washington chose the exact location of the city, which was named in his honor.
In the 19th century, Washington, D.C., began its transformation into an iconic symbol of the American identity. The city was designed by Pierre Charles L'Enfant, a French-born architect and civil engineer. His design presented a city of wide boulevards, public squares, and grand buildings, embodying the ideals of the new nation.
Despite the turbulent periods of the Civil War and segregation in the 20th century, Washington, D.C., has continued to evolve, preserving its historic essence while embracing diversity and progress. Today, the city stands as a testament to the nation's history, combining the past with the present in a distinctive blend that makes it one of America's most visited cities.
Travel through DC on a trolley with a live guide and visit all the top 25 tourist sites in the city at your own pace. Opt between a 1 or 2 day ticket so that you can make the most of your experience.
During this tour you can visit sites such as:
The White House
The U.S. Capitol Building
The Smithsonian Museums
Upgrade to get a tram tour of the Arlington National Cemetery as well.
This is the top rated bus tour in DC, and will serve as your transportation throughout the city!
Washington, DC Itinerary 4 Days of History & Culture
Day 1 | Get to Know the City
MORNING / EARLY AFTERNOON
On your first day I recommend getting to know the city. DC is a highly walkable city, but it is spread out quite a bit. In my experience, this is a great way to efficiently cover the most ground is by taking a hop-on-hop-off bus. The top rated bus tour in DC is the Old Town Trolley Tour. I have taken this tour many times myself and always enjoy it.
The best part about this bus is that all the tour guides are live and have a lot of good tidbits to share about the historical sites you'll see along the journey. As you ride the bus, I recommend selecting 3-4 places to stop along the way (as that is all you will likely be able to do reasonably). I've but an asterisks by those locations I think are best for visiting on your first day below.
On this bus tour, you will see the following places:
Washington Welcome Center
The first stop on your journey, the Washington Welcome Center, serves as an ideal starting point for visitors to the city, whether or not you take the bus. As the hub of the Old Town Trolley Tour, this center provides guests with valuable information, maps, and resources about Washington D.C.'s numerous attractions, monuments, and museums. Additionally, the friendly and knowledgeable staff is always ready to offer recommendations or answer any questions. Aside from being an information center, the venue also houses a gift shop, where you can pick up memorable souvenirs.
If you do take the bus, you can start your tour here.
The White House*
The White House, an iconic symbol of the United States, serves as the official residence and workplace of the president. Its construction began in 1792 and was completed in 1800. It served as the second presidential home, following the first presidential house in Philadelphia.
The structure was burned down by British forces during the War of 1812, but it was rebuilt and occupied again by 1817. Since then, it has hosted the country's leaders and has become a symbol of the American presidency around the world. The White House is renowned for its neoclassical architecture, with its gleaming white façade and intricately detailed columns. It's expanded over the years, with additions like the West Wing, which houses the famous Oval Office.
Know that visiting the White House can be difficult to do / plan for. If you really want to visit, you will need to contact your Congressman. Learn more about the process here.
The National Archives
The National Archives, is a treasure trove of US history. This monumental building serves as the custodian of the country's most important official documents, including the Declaration of Independence, the Constitution, and the Bill of Rights, collectively known as the Charters of Freedom. These invaluable documents are displayed in the Rotunda for the Charters of Freedom.
Besides the Charters, the National Archives houses billions of records, letters, photographs, maps, and films that trace the narrative of American history. The research rooms available to the public allow visitors to delve further into specific historical topics.
One exhibit that I found interesting and entertaining is one dedicated to the letters sent to the government on behalf of Elvis by star-struck girls who didn't want him to be drafted into the war back in the 40s.
The building itself, made with Indiana limestone, is a beacon of the neoclassical style, featuring a grand pediment with sculptures representing the guardianship of the nation's records.
The National Japanese American Memorial
The National Japanese American Memorial is a poignant tribute to the trials and triumphs of the Japanese American community during World War II. Situated in Washington, D.C., this memorial commemorates the internment of over 120,000 Japanese Americans during the war. Showcasing a beautiful sculpture of two cranes entangled in barbed wire, the memorial serves as a symbol of resilience and hope.
The names of the internment camps, along with quotes from internees, are inscribed on the memorial's walls, providing a moving testament to their experiences. The site also honors the valor of Japanese American soldiers who fought for the United States during the war. A visit to this memorial offers an introspective exploration of an often overlooked chapter of American history, reminding us of the enduring strength of human spirit amidst adversity.
Union Station
Union Station, located in Washington, D.C., is an architectural marvel and one of the busiest transportation hubs in the United States. Built in 1907, it was designed by Daniel Burnham, a prominent figure in the Chicago School of architecture. The Beaux-Arts style building, characterized by its grand facades and lavish decorative elements, is a testament to America's architectural prowess during the early 20th century.
Not just a transportation hub, Union Station served as a critical part of the city's infrastructure during both World Wars. It also houses an array of shopping and dining outlets, offering visitors more than just a travel experience.
A walk through Union Station will let you soak it its beautiful architectural detail, from the intricate ceiling design to the statuesque figures adorning the main hall.
This is the 2nd option for starting your tour.
U.S. Capitol Building
The U.S. Capitol Building, an emblem of the American people and their government, is recognized worldwide as a symbol of the United States. Located at the eastern end of the National Mall atop of Capitol Hill, this iconic edifice is the meeting place of the United States Congress.
The Neoclassical style building was completed in 1800 and has been built, burnt, rebuilt, extended, and restored several times since, reflecting the growth and evolution of the nation. Its distinctive cast-iron dome, completed in 1866, is one of its most notable features. The Capitol Building is home to an important collection of American art, including historic portraits, murals, and sculptures.
If you are able to snag a guided tour, you can get a glimpse into the legislative process, as well as the architectural and artistic treasures within.
Smithsonian Air & Space Museum
The Smithsonian Air & Space Museum, located in Washington D.C., is a treasure trove for aviation and space enthusiasts. As one of the most visited museums worldwide, it showcases the marvels of human achievement in air and space exploration. The museum is home to thousands of artifacts including the 1903 Wright Flyer, Charles Lindbergh's Spirit of St. Louis, and the Apollo 11 Command Module Columbia – the spacecraft that took humans to the moon.
The museum also features fascinating exhibits on space travel, astronomy, and planetary science. Interactive displays, including flight simulators and a planetarium, offer an immersive experience, making the vastness of space more accessible to the public.
I'll note, while this museum is great – there is an even bigger and better version out by the Dulles Airport. If you have time to visit it while in the area, I highly recommend it!
The Wharf
The Wharf is an energetic and upscale neighborhood located along the Potomac River in Washington D.C. Known for its waterfront living, vibrant nightlife, and diverse dining options, The Wharf is a top destination for locals and tourists alike. The area boasts several luxury hotels, high-end shops, and a lively concert venue, The Anthem.
Its bustling marina hosts everything from yachts to paddleboards, while the scenic riverwalk invites leisurely strolls and picnics. A visit to The Wharf isn't complete without exploring the historic Municipal Fish Market, the oldest continuously operating open-air fish market in the United States.
International Spy Museum
The International Spy Museum in Washington D.C. provides an intriguing insight into the shadowy world of espionage. This unique museum features the largest collection of international espionage artifacts ever placed on public display, offering a rare glimpse into the covert operations and intelligence techniques used throughout history.
The museum's interactive exhibits allow visitors to step into the shoes of a spy, learning about the tools, technologies, and tactics used in covert operations. I've visited this museum a few times, and have found the artifacts fascinating. Let's just say, some of what you see in the spy movies is true!
The museum also explores the role of espionage in shaping world history, from the Revolutionary War to the Cold War and beyond.
Washington Monument*
The Washington Monument stands as a symbol of the country and proudly pays tribute to the United States' first president. Located on the National Mall, this iconic obelisk is one of D.C.'s most visited attractions, offering stunning views of the capital from its observation deck.
Constructed from marble, granite, and sandstone, it is the world's tallest obelisk and stands at a height of 555 feet. Visitors can explore the monument's interior, which features exhibits detailing its construction as well as information on George Washington's life.
For those interested in catching a beautiful view of D.C.'s skyline, the Washington Monument is an ideal spot to take that perfect photo.
Smithsonian National Zoo
The Smithsonian National Zoo, is a world-class attraction that welcomes millions of visitors each year. Housing over 2,700 animals across 390 different species, the zoo's commitment to conservation, science, and education is evident in its vast range of exhibits.
Notable inhabitants include giant pandas, African lions, and Asian elephants. The star attraction is undoubtedly the Giant Panda Habitat, where visitors can observe these beloved creatures in a setting designed to mimic their natural environment.
The zoo also features a variety of interactive exhibits and educational programs for visitors of all ages. And like the rest of the Smithsonian locations, entrance is completely free!
Thomas Jefferson Memorial
The Jefferson Memorial, dedicated to the third U.S. President, Thomas Jefferson, is another prominent landmark on the National Mall in Washington, D.C. Designed in a style reminiscent of ancient Roman architecture, the memorial features a bronze statue of Jefferson, accompanied by inscriptions of passages from the Declaration of Independence and other notable speeches.
Interestingly enough, there is also a small museum located at the bottom of the memorial that gives more context on his life and accomplishments.
The monument is located along the Tidal Basin, which includes a beautiful park, adorned with cherry blossom trees, that offers a serene ambiance, making it a popular spot among locals and tourists for contemplation and relaxation.
FDR Memorial
The Franklin Delano Roosevelt Memorial, is a tribute to America's 32nd President and his legacy of courage, resilience, and hope. It tells the story of FDR's life from his childhood through his presidency and features four outdoor galleries that represent each of FDR's terms in office.
The memorial features sculptures depicting key historical events, quotes from FDR's speeches, and a contemplative waterfall that flows through the memorial. With its unique combination of artistry and history, the FDR Memorial allows you to reflect on President Roosevelt's impact on society during his presidency, and also provides an opportunity to reflect on his legacy today.
Martin Luther King Jr. Memorial
The Martin Luther King Jr. Memorial is a monument to the civil rights leader and Nobel Peace Prize laureate located on the National Mall in Washington D.C. The memorial features a 30-foot granite statue of Dr. King surrounded by quotes from his most famous speeches, such as:
"I have a dream."
"Darkness cannot drive out darkness; only light can do that."
"Injustice anywhere is a threat to justice everywhere."
In addition to the statue, visitors will find an inscription wall with more of his quotes and a reflecting pool with a circular stone wall etched with words from Dr. King's "I Have A Dream" speech.
The memorial is a powerful reminder of the impact one person can have on a nation, and serves as a reminder of the need to continue the fight for justice today.
Lincoln Memorial*
Located on the western end of the National Mall in Washington D.C., the Lincoln Memorial is one of America's most iconic monuments. The memorial was built to honor President Abraham Lincoln and features a 19-foot tall marble statue of the 16th president surrounded by 36 columns representing each state at the time of his death.
There are inscriptions throughout the memorial, including the Gettysburg Address, and words of Lincoln's Second Inaugural address. In front of the monument is the reflecting pool, where visitors can take a moment to reflect on how far America has come in achieving freedom and equality for all since Lincoln's time, as well as consider the work that still needs to be done.
National Museum of American History
The National Museum of American History is one of the Smithsonian Institution's most visited museums, located on the National Mall in Washington D.C. The museum houses an extensive collection of artifacts from U.S. history including a full-size replica of the Star-Spangled Banner, clothing worn by first ladies throughout history, and memorabilia from historical events such as the Apollo 11 moon landing.
Personally, the First Ladies Exhibit is one of my favorites!
Visitors to the museum can experience what life was like in America throughout its history, and gain a greater appreciation for our country's culture and heritage.
National Portrait Gallery
The National Portrait Gallery in Washington D.C. is a Smithsonian Institution museum that collects and displays portraits of influential Americans from all eras. From presidents to actors, the museum is home to hundreds of portraits that tell stories about U.S. history and culture.
The gallery also includes contemporary works, such as a commissioned portrait of Barack Obama taken by artist Kehinde Wiley.
Visitors to the gallery can take in the inspiring stories of past leaders and innovators, while also gaining insight into how America has changed throughout its history.
African Art Museum
The Smithsonian National Museum of African Art is dedicated to the collection, conservation and exhibition of traditional and contemporary African art. The museum houses a variety of artifacts ranging from sculptures to textiles, with pieces from countries such as Ethiopia, Nigeria and Ghana on display.
Here you can explore the vibrant culture and history of Africa through the museum's diverse collections, while also gaining a greater understanding of the continent's influence on the world. Additionally, special programs and events are held throughout the year that provide unique learning opportunities for all ages.
Book your DC Trolley Tour Now!
EVENING
After heading back to your hotel to recover after an active day exploring the city, I recommend going to a centrally-located restaurant. If you like Mexican, Oyamel is my top recommendation.
Oyamel Cocina Mexicana is an acclaimed dining spot that is located centrally and offers a gastronomic exploration of Mexico's diverse regional cuisines. Helmed by Chef José Andrés, Oyamel delivers a culinary experience that beautifully blends traditional recipes with contemporary techniques.
The menu features a broad range of dishes, from antojitos (small bites) to hearty main courses, all of which showcase vibrant flavors and fresh ingredients. The atmosphere is lively and inviting, adorned with colorful butterfly decor that pays homage to the annual migration of monarch butterflies in Michoacán.
Alongside the delectable food, Oyamel's bar serves a variety of tequilas, mezcals, and meticulously crafted cocktails, ensuring a flavorful and memorable dining experience.
If you eat nothing else here – I highly, highly suggest you try the fish tacos. There are absolutely PERFECT!

Day 2 | A Day at the Smithsonian
The Smithsonian Institution, established in 1846, is a renowned group of museums and research centers based in Washington D.C. Its origins can be traced back to James Smithson, a British scientist who left his estate to the United States with the intent to create an establishment for the "increase and diffusion of knowledge". Despite never having visited the U.S, his generous bequest laid the foundation for what would become a world-class institution.
Over the years, the Smithsonian expanded to include 19 museums, the National Zoological Park, and nine research facilities, covering diverse fields such as natural history, art, space exploration, and American history and culture.
Each museum has its unique origin story, tied to various historical events and initiatives. Today, the Smithsonian Museums continue to grow, documenting and disseminating knowledge, and educating millions of visitors each year.
On your second day in DC, I recommend choosing two of the below museums to pass the day at. Note, each has a good cafeteria, so you will be able to grab lunch while there.
MORNING/ AFTERNOON
National Museum of African American History
The National Museum of African American History and Culture (NMAAHC), located on the National Mall in Washington D.C., opened in September 2016 and has since become a significant monument in the American landscape.
The museum is devoted to the documentation of African American life, history, and culture. With a collection of over 36,000 artifacts, the NMAAHC offers a comprehensive exploration of the African American experience, touching upon themes of slavery, segregation, civil rights, and the contemporary era.
In addition to its expansive exhibits, the museum holds educational workshops and community events, furthering its mission to help all Americans see how their stories, histories, and cultures are shaped and informed by global influences.
In my opinion, this is the BEST museum in the city. It is honestly the first place I have visited that provides the true and honest story of black people in America. If you'd like to learn something that is not taught in history books or elsewhere, this is the place that you should go.
Smithsonian National Museum of Natural History
Situated on the National Mall, the Smithsonian National Museum of Natural History is one of the world's largest natural history museums. Established in 1910, it has since become a popular destination for tourists and locals alike.
The museum houses collections from all over the world, containing specimens from every type of environment – terrestrial, aquatic, and even outer space. From its iconic dinosaur skeletons to the Hope Diamond, there is something for everyone at the National Museum of Natural History.
You can explore permanent exhibitions such as Oceans and Animals, or take advantage of one-of-a-kind experiences like a live butterfly pavilion. By creating an atmosphere that is both educational and entertaining, the museum seeks to promote knowledge in natural history, inspiring visitors to explore and care for our planet.
​National Museum of the American Indian
The National Museum of the American Indian is a museum dedicated to the preservation and promotion of indigenous cultures from across the Americas. This Smithsonian Institute museum showcases exhibitions that explore Native American history, culture, and contemporary life.
Here you can explore art galleries, take part in educational films and lectures, or participate in traditional Native activities such as pottery-making. With its expansive collections of artifacts and art, the museum strives to document and share the stories of Native Americans with all who visit.
O Street Museum
I'll caveat – this is not a Smithsonian Museum, but it offers a unique experience. The O Street Museum in Washington, DC is a hidden gem and a must-visit for art and exploration enthusiasts alike. This unique museum is known for its eclectic mix of art, architectural styles, and winding secret passages. With over 100 rooms and 70 secret doors spread across five interconnected townhouses, it offers a truly distinctive experience. And in addition, it is a fully functional hotel as well!
The museum's collections span various forms of artistic expression, including paintings, sculptures, photographs, and music. Additionally, the O Street Museum is deeply committed to promoting creativity, innovation, and the preservation of artists' rights. Whether you're an art connoisseur, a treasure hunt enthusiast, or simply curious about the unusual, the O Street Museum provides an immersive, unforgettable experience.
Day 3 | Explore Iconic DC Neighborhoods
On your third day in DC, I recommend going for a neighborhood walk in one of the city's many unique neighborhoods. I recommend trying one or two of the following neighborhoods. Each neighborhood presents a distinctive slice of what makes Washington D.C. such an engaging and diverse city to explore.
GEORGETOWN
Georgetown, Washington D.C.'s oldest neighborhood, is a charming and historic area known for its cobblestone streets, federalist architecture, and bustling waterfront. Its roots stretch back to the 18th century, well before the establishment of the District of Columbia. Today, Georgetown is a vibrant community with a rich history, boasting a wide array of shopping districts, eateries, and scenic views.
Locations to visit:
Georgetown Waterfront Park: This beautifully designed park, stretching along the Potomac River, offers stunning views, picnic spots, and a well-paved path for walking, jogging, or cycling. It is a perfect place to relax, enjoy outdoor activities, or witness the sunset over the river.
Georgetown University: A visit to Georgetown would be incomplete without touring its namesake university, renowned for its stunning Gothic architecture and beautifully manicured grounds. Don't miss the opportunity to climb the Healy tower for a panoramic view of the city.
Dumbarton Oaks: This historic estate in the heart of Georgetown houses an impressive collection of Byzantine and Pre-Columbian art, as well as an extensive library. The beautifully landscaped gardens, designed by Beatrix Farrand, are a haven of tranquility, offering a peaceful escape from the city's hustle and bustle.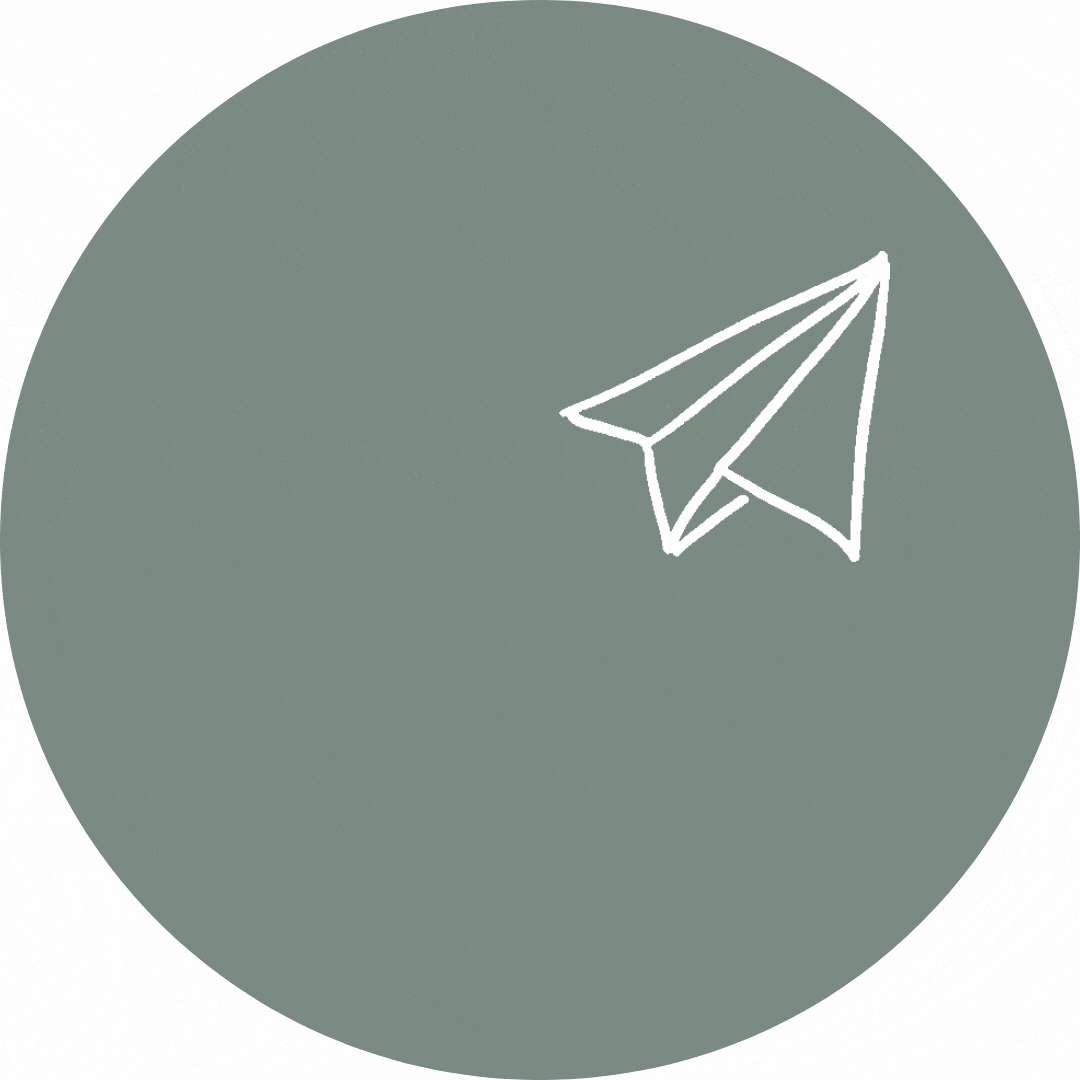 Hidden Gem: The Exorcist Stairs: These stairs are best known for being featured in the infamous movie.
NAVY YARD
Navy Yard, primarily known for being home to the Washington Nationals Stadium, is a lively and burgeoning neighborhood in Southeast Washington, D.C. With a rich naval history dating back to the 19th century, it is now a hotspot for modern living, dining, and recreational activities.
Sites to check out:
Nationals Park: This baseball park is the beating heart of the neighborhood, home to Washington D.C.'s Major League Baseball team, the Nationals. It offers a fantastic sporting atmosphere and is surrounded by a myriad of eateries and bars. If you are visiting during baseball season, I recommend checking out a game stadium is pretty new and the games are a lot of fun – even if baseball really isn't your thing (like me).
Yards Park: Situated by the Anacostia River, this beautifully designed park includes a waterfront boardwalk, a breezy green space for picnics, and a dancing fountain, making it an ideal spot for relaxation and outdoor activities. In the warmer months you can catch a variety of activities such as local festivals and summer movies.
The Yards Marina: A modern and well-equipped marina with a community boathouse, offering boating opportunities to residents and tourists alike. Its vicinity to several dining and shopping outlets make it a must-visit location in Navy Yard. I love just going for a walk down the marina and in front of the actual Naval Yard itself. It's a beautiful place for a stroll when the weather outside is nice.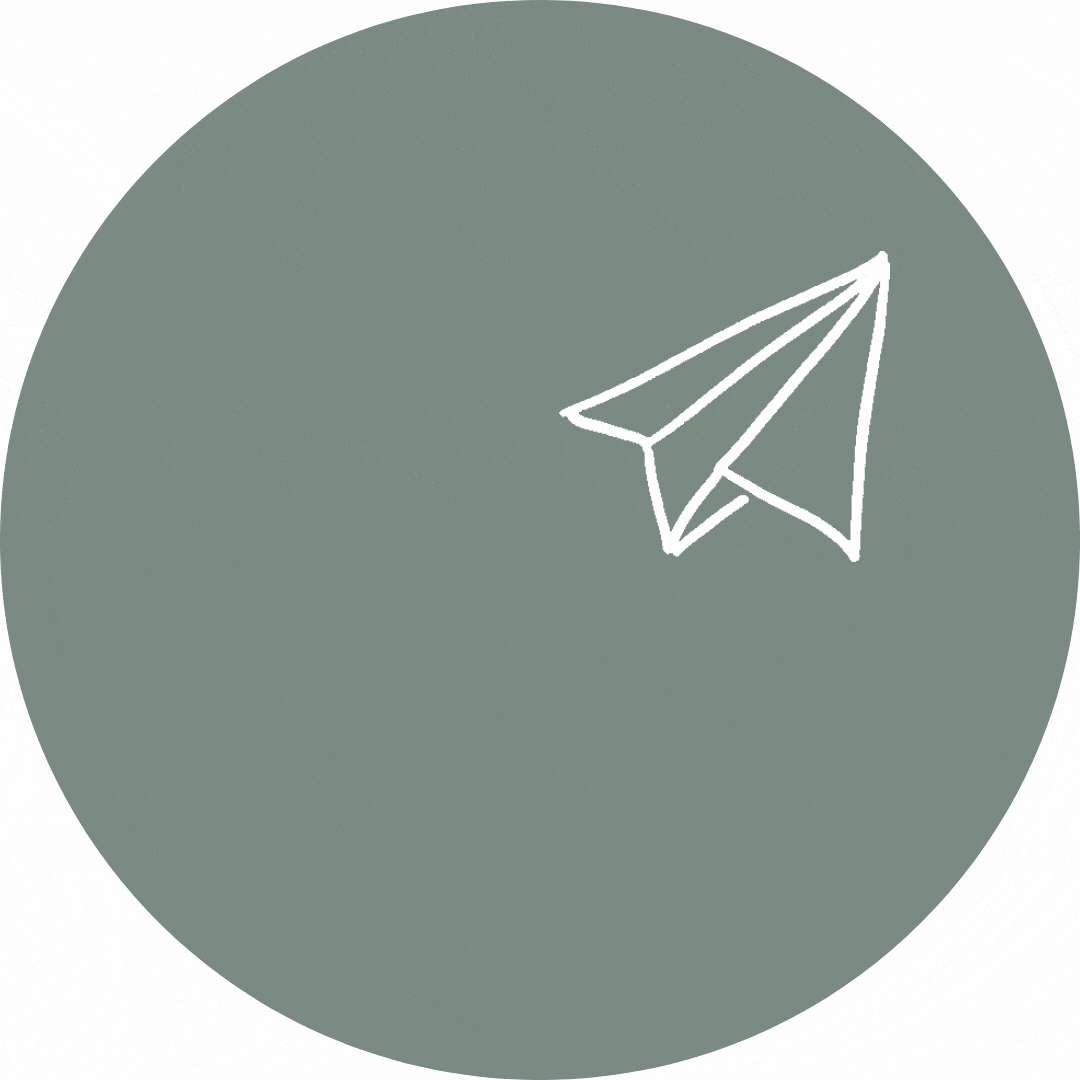 Hidden Gem: This is a restaurant, but La Famosa in Navy Yard is one of my all-time favorites. It is a locally-based Puerto Rican restaurant that is pretty casual in style. I recommend trying the Canoa de Platano if you visit. It's delicious!
THE WHARF
The Wharf is a vibrant and thriving neighborhood, located on the Southwest Waterfront of Washington, D.C. It's one of the city's most up-and-coming neighborhoods and has an upscale vibe to it. Its stunning views, waterfront dining, and diverse entertainment options make it a popular destination for residents and tourists alike.
While there you should check out:
The Anthem: A centerpiece of The Wharf, The Anthem is a state-of-the-art music venue that hosts performances from world-renowned artists. Its intimate setting and top-notch acoustics provide a concert experience like no other.
District Wharf: Stretching along the Potomac River, District Wharf boasts a variety of stores, restaurants, and outdoor spaces. Whether you're shopping for unique gifts, enjoying a meal with a view, or simply taking a scenic stroll, there's something for everyone here.
The Municipal Fish Market: As the oldest continuously operating open-air fish market in the United States, the Municipal Fish Market offers a truly unique culinary experience. Visitors can purchase a variety of fresh seafood, or enjoy prepared dishes at one of the market's food stalls.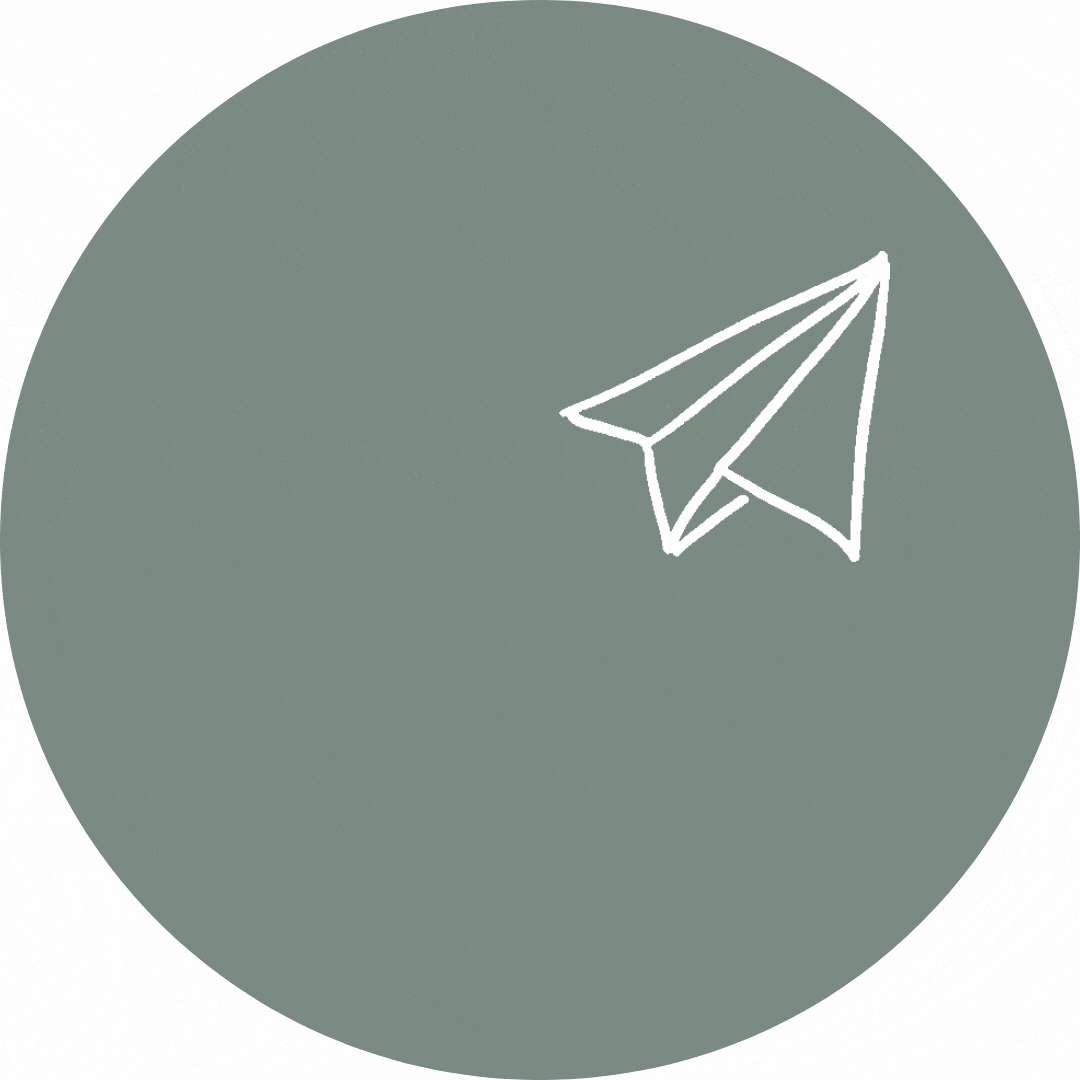 Hidden Gem – 7th Street Park: This park comes complete with walking trails and picnic-friendly plots. It also has interactive fountains with multi-color lighting.
Day 4 | Excursion to Mount Vernon
MORNING / AFTERNOON
On your fourth day in DC, I recommend taking a short excursion outside of the city to Mt. Vernon. ​Home of George Washington, America's first president, it is a must-see destination for any DC visitor. Located on the banks of the Potomac River, the estate offers an exciting and educational experience for all ages.
On the site you can expect to see the following sites:
The Mansion: A tour of George Washington's iconic mansion provides an in-depth look into his life as a statesman, soldier, and planter. Visitors can explore the interior of the house, gardens, and grounds.
The Pioneer Farm: Take a step back in time with a visit to Mount Vernon's Pioneer Farm. Interact with costumed interpreters as they demonstrate 18th century farm work such as blacksmithing, carpentry, and spinning wool. This farm was completely run by Washington's slaves, and was honestly the site where I truly understood what slavery meant to the wealthy. It's a sobering look on what it took to make the rich live in luxury while the on site slaves suffered on a daily basis.
Distillery & Gristmill: Tour the fully functioning, award-winning distillery and gristmill that George Washington founded in 1797. This educational experience highlights the importance of whiskey and flour production during his time.
The Tombs: In this unique exhibit, you can explore the final resting place for George and Martha Washington as well as other family members. The tombs offer an enlightening look into the reverence and respect George Washington received after his death.
The Museum & Education Center: The museum features interactive displays and unique artifacts to explore Washington's life before, during, and after the American Revolution. Plus, visitors can learn more about his legacy through the center's educational programs.
EVENING
Spend your final evening eating at a nice restaurant. If you are open to a true international experience, I recommend eating at El Secreto de Rosita. Tucked away near U. Street, El Secreto de Rosita offers an authentic culinary journey through the vibrant flavors of Latin American cuisine. This cozy, intimate restaurant embodies the warm hospitality of Latin culture, providing an atmosphere that feels like a home away from home.
The menu showcases a range of traditional dishes, each bursting with rich and robust flavors that are sure to tantalize your taste buds. From the perfectly seasoned ceviche to the tender, melt-in-your-mouth carnitas, every dish is a testament to the culinary traditions of Latin America. As the perfect finale to your day of sightseeing, El Secreto de Rosita promises a dining experience that is as memorable as it is delectable.
Washington, DC City Map
All of the locations mentioned above can be found in the map below:
The Best Tours of Washington, DC
Here are some of the best tours you may want to check out in DC:
DC Monuments and Memorials at Night: See all of DC's most popular monuments at night and learn why the nation's capital is considered one of the world's most beautiful to see at night.
Best of DC Plus US Capitol and National Archives Reserved Entry: See famous landmarks like the White House, the Lincoln Memorial, and more. Enjoy reserved and priority entry into the both the US Capitol building and the National Archives, where the Declaration of Independence and the Constitution are on display.
African American History Tour with Museum Admission: Add to your experience of visiting the National Museum of African American History & Culture by learning more about the first Afro-Americans in the country. Visit sites like the Frederick Douglass National Historic site, the U Street corridor, the MLK Memorial, and more.
Day Trips from Washington, DC
There are many options for day trips from Washington, DC. Some of these include:
Baltimore, Maryland: Just an hour north of DC, Baltimore offers a rich maritime history. Explore the Inner Harbor, visit the National Aquarium, or tour the historic USS Constellation.
Gettysburg, Pennsylvania: A 90-minute drive will take you to the site of one of the most significant battles in American history. Tour the battlefield, visit the National Military Park, and explore the charming town of Gettysburg.
Shenandoah National Park, Virginia: Located just 75 miles from the capital, it's a haven for outdoor enthusiasts. You can hike, camp, and enjoy breathtaking views of the Blue Ridge Mountains.
Annapolis, Maryland: This quaint city is the capital of Maryland and home to the U.S. Naval Academy. Stroll around the historic downtown and enjoy seafood on the waterfront.
Harpers Ferry, West Virginia: This historic town, located at the confluence of the Potomac and Shenandoah rivers, offers a wealth of American history and beautiful scenery. You can hike, visit historic sites, and explore the charming town center.
If you are open to being on the road for a bit more time, a day trip to NYC is also a possibility, if you are a true road warrior.
Getting to Washington, DC
Getting to DC via Plane
Reaching Washington, DC is a smooth and efficient process, thanks to its well-connected transportation network. For travelers journeying from far-off locations, the city is serviced by three major airports: Ronald Reagan Washington National Airport (DCA), Washington Dulles International Airport (IAD), and Baltimore/Washington International Thurgood Marshall Airport (BWI). All these airports offer numerous domestic and international flights.
Getting to DC via Train
Alternatively, if you prefer a scenic route, Amtrak provides convenient train services to Union Station, a historic and architectural landmark. The station is centrally located, providing easy access to various sights and attractions.
Driving to DC
Lastly, if you're considering a road trip, Washington, DC is well-connected by the interstate highway system, which includes I-95, I-66, I-395, and I-495, among others. These highways provide extensive coverage and easy accessibility to the city for motorists.
Getting Around Washington, DC
Navigating around Washington, DC, is remarkably straightforward, thanks to the city's diverse range of public and private transportation options.
The Washington Metropolitan Area Transit Authority (WMATA) operates the Metrorail and Metrobus networks, providing extensive coverage across the city and surrounding suburbs. Additionally, the DC Circulator bus offers a convenient and affordable way to reach the city's most popular monuments and museums
For a more personal mode of transport, taxis, rideshare services like Uber and Lyft, and bike-sharing programs are plentiful.
If you prefer to explore on foot, the city's grid layout and numerous pedestrian-friendly pathways make walking an appealing choice. Lastly, for those who wish to drive, car rentals are widely available, though be mindful of the city's often busy traffic and parking limitations.
Where to Stay in Washington, DC
Washington, DC offers a variety of accommodations perfect for any traveler. For those who prefer hotels, there are plenty of options right in the city center, ranging from budget-friendly to luxuriously upscale. Plus, many offer views of iconic monuments and landmarks like the Capitol Building and Lincoln Memorial.
Downtown DC Hotel recommendation
This hotel bills itself as "luxury without the capital prices". It is located just a short walk from downtown and the Smithsonian museums. It features a colorful motif and a cozy environment. There is a hot and cold breakfast buffet and everything in the room is controlled by in-room iPad or the citizenM app.
navy yard Hotel recommendation
If you are into sports, this hotel is just a short 8 minute walk from the Nationals Park and about a 20 minute walk from Audi Stadium, where the local soccer team plays. As this hotel is located in the trendy Navy Yard neighborhood, there are plenty of options for delicious restaurants and local festivals as well.
dupont circle Hotel recommendation
This boutique hotel in Dupont circle presents a classic and clean style. All the rooms are decorated in neutral colors with a touch of Art Deco-style decor. As this hotel is located in Dupont Circle, you will get a chance to spend time among DC's most historic homes and buildings. This neighborhood also has plenty of unique shops and excellent restaurants and bars.
Where to Eat in Washington, DC
The restaurant scene in Washington, DC is as diverse and vibrant as the city itself. Whether you're searching for traditional American comfort food, international cuisines, or gourmet dining experiences, the city has you covered.
Foodies will appreciate the range of eateries, from Michelin-starred establishments and innovative fusion restaurants to food trucks and vibrant farmers' markets. While the local food scene is not as distinct as cities like New Orleans, DC's food culture is a testament to its multicultural heritage, boasting a variety of flavors from around the world.
I have SO many go-to spots, but below are a few of my favorites. You won't be able to get to all of these with just 4 days in Washington, DC, but try to see how many you can check out!
Quick (Local) Bites
Ben's Chili Bowl
Ben's Chili Bowl is an iconic food institution located in the heart of Washington, DC. For more than six decades, this family-run restaurant has been serving up its famous chili and half-smoke sausages to locals and visitors alike. The atmosphere is lively and welcoming, filled with the tantalizing aroma of its signature dishes. Stepping into Ben's Chili Bowl is like taking a journey into the city's rich history, as the restaurant has remained a consistent symbol of community and resilience through times of change.
Good Stuff Eatery
Good Stuff Eatery, located in the heart of Capitol Hill, is a favorite among Washington, DC locals for its gourmet burgers and shakes. Founded by Spike Mendelsohn, a former contestant on Top Chef, this eatery is known for its farm-fresh ingredients and creative twist on American classics. The menu features a variety of mouthwatering burgers, from the classic 'Prez Obama' Burger to the vegetarian 'Shroom Burger' (my personal fave!).
The hand-cut fries and hand-spun shakes are not to be missed either (the s'more shake is what brought me here!). Good Stuff Eatery not only offers delicious food but also a vibrant and friendly atmosphere.
Good Stuff has a location in both Georgetown and Capitol Hill.
Cava Mezze Grill
Cava Mezze Grill is a fast-casual Mediterranean restaurant. This bright and airy spot serves up delicious, healthful fare with a modern twist. From their famous hummus to the grilled chicken pita wraps and falafel bowls, Cava's fresh ingredients provide an explosion of flavor in every bite. For those looking to indulge, try the tzatziki fries – a unique take on classic french fries. Cava offers an array of sides, salads, and spreads that can be enjoyed alone or shared in addition to your meal.
Union Market
Stroll the aisles of this bustling indoor market, where you'll find a variety of locally-sourced produce, meats, cheese, artisanal products, and more. This vibrant venue also hosts over 35 vendors offering an array of international cuisines – from Korean barbecue to fresh Italian pastas. With all of the options, you can easily spend an entire day exploring this amazing marketplace. Enjoy some shopping and sit down for a bite to eat at one of the many eateries in Union Market – it's an experience not to be missed while in DC!
Formal Restaurants
Founding Farmers
Founding Farmers in DC is a renowned dining destination, embodying the spirit of farm-to-table philosophy. As the name suggests, this restaurant takes immense pride in sourcing its ingredients from a network of family farms across the country, ensuring fresh and high-quality produce in every dish. With a menu that celebrates the diversity of American cuisine, Founding Farmers offers a culinary experience that is both delicious and sustainable.
This restaurant is located in the Foggy Bottom neighborhood.
dLeña
This restaurant has billed itself as providing a "modern approach on classic Mexican fare". The food here is exceptional and the vibes are just right. If you visit this restaurant, I recommend eating in the basement, which is just so cozy. Also, on Wednesday nights, you can catch live music here too!
Albi
This modern Middle Eastern restaurant is a must-visit for anyone looking to add some cultural flavor to their trip. The menu offers traditional dishes, like mezze platters and pita sandwiches, as well as inventive creations sure to tantalize the taste buds.
The restaurant is located in the Navy Yard neighborhood.
Zaytinya
This Mediterranean mezze restaurant is a favorite of DC locals. It serves up an array of Greek, Middle Eastern, and Turkish dishes made with fresh ingredients. From small plates like dolmades and falafel to larger entrees like signature meats or wood-grilled fish, Zaytinya offers something for everyone.
The restaurant is located in the Gallery Place / Chinatown neighborhood.
Jaleo
For a classic tapas experience, look no further than Jaleo. The restaurant features traditional Spanish dishes like paellas and patatas bravas, as well as more innovative creations such as the signature crispy potato "bomba" with alioli.No visit to DC is complete without experiencing the city's renowned food culture.
The restaurant is located in the Gallery Place / Chinatown neighborhood.
Chloe
Chloe, located in the Navy Yard neighborhood of Washington DC, epitomizes culinary craftsmanship and innovation. This contemporary eatery brings together flavors from around the world, creating a unique fusion that is both exciting and palate-pleasing. Chef Haidar Karoum's extensive travels are reflected in the diverse menu which features seasonal ingredients, ensuring that every dish is fresh and flavorful.
The restaurant is located in the Navy Yard neighborhood.
Rasika
This modern Indian restaurant offers a unique take on traditional flavors. The menu includes favorites like tandoori chicken and curries, as well as innovative dishes such as the lobster korma or black cod served with tamarind glaze.
The restaurant is located in the Gallery Place / Chinatown neighborhood.
When to Go to Washington, DC
Washington, DC is a great place to visit year-round. The city's mild climate makes it easy to explore in any season. But if you are looking for the best time to go, October and April usually offer the most pleasant temperatures, with highs in the mid 70s Fahrenheit. Spring and fall bring some of Washington's most beautiful blooms. This is the time I typically spend the most times outdoors, myself.
Summer is hot and humid in the city, so it's best avoided. Winter months are cold but not too extreme and ideal for outdoor activities like skiing or snowshoeing. No matter when you decide to visit, DC offers plenty of exciting attractions and events throughout the year.
For those looking to experience some of the city's most iconic sights, the National Cherry Blossom Festival is a must-see. Held from late March to mid-April, the festival celebrates the blooming of DC's world-famous cherry trees with a range of events and activities for all ages.
Also, the annual DC Jazz Fest takes place over two weekends in late June, offering music fans an opportunity to enjoy jazz performances by local and international artists.
FAQs on Visiting Washington, DC
Is DC a walkable city?
Yes, Washington, DC is a highly walkable city with a layout that is easy to navigate. Many of the major landmarks, museums, and attractions are located near each other, making it possible to explore the city on foot. Additionally, the city has numerous parks and trails, providing a pleasant walking experience.
Are Washington DC tours worth it?
Definitely, Washington DC tours are worth it, especially for first-time visitors. They provide a structured and informative way to explore the city's rich history and iconic landmarks. Besides, many tours offer unique perspectives or access to areas that you might miss if you were exploring on your own.
How many days is enough to visit Washington, DC?
Typically, a three to four-day trip is sufficient to visit Washington, DC. This allows enough time to explore major attractions such as the National Mall, the Smithsonian Museums, and the U.S. Capitol. However, if you want to visit more museums or take day trips to nearby areas, you might want to plan for a longer stay.
What is the best area to stay in Washington, DC?
The best area to stay in Washington, DC depends on your interests. Downtown DC is a great choice if you want to be near major attractions like the National Mall. Dupont Circle is known for its vibrant nightlife and dining scene, while Georgetown offers historic charm and upscale shopping.
What is the best month to visit Washington, DC?
The best time to visit Washington, DC is during the spring (March to June) or the fall (September to November). These seasons offer mild weather and beautiful natural scenery. Particularly, late March to mid-April is a fantastic time to witness the National Cherry Blossom Festival.
In Summary | Washington DC Itinerary 4 Days
That wraps this 4 day Itinerary of Washington, DC. As I hope you can tell, a trip to Washington, DC promises an enriching blend of history, culture, and nature.
Whether you're a history enthusiast, an art lover, or a foodie, the city has something to offer everyone. With its multitude of iconic landmarks, vibrant neighborhoods, and diverse culinary scene, Washington, DC stands as a city not just to visit, but to experience.
Remember, the best times to visit are spring and fall, and staying in areas that align with your interests will greatly enhance your trip. So pack your bags and get ready for an unforgettable journey to the heart of the United States.
Looking for More US City Guides?
Don't forget to pin this for later!