Three Days in Lisbon | A Historical & Cultural Experience
Before I first traveled to Lisbon, I had pretty much had no expectations for this city. Little did I know that I would be spending time in one of most picturesque and charming places I have ever visited.
Lisbon has a rich history which seeps out into the city's architecture and the Lisbonian way of life. The city also boasts a multi-ethnic population, which you don't often see in European cities. As a traveler of color, this was another pleasant surprise – it made it feel like home :).
This short guide will walk you through everything you should do if you only have three days in Lisbon.
A Brief City History | Lisbon
Lisbon has been settled for millennia, and the first inhabitants were pre-Celtic tribes. There is evidence of Phoenician settlements from around 1200 BC, at not too much later, Celtic tribes arrive here as well.
The next group to claim this area was the Romans, whose primary goal with taking the whole peninsula of Iberia was to hurt the Carthaginians. When Rome fell, their domain over the region fell as well. The city then went on to be claimed by the so-called "barbarian" tribes.
During the spread of the Islam, the city fell under the control of Muslim rulers, and remained so until 711 AD – 1147 AD. Next the area was ruled by a series of Christian rulers, with the monarchy staying in place until 1910.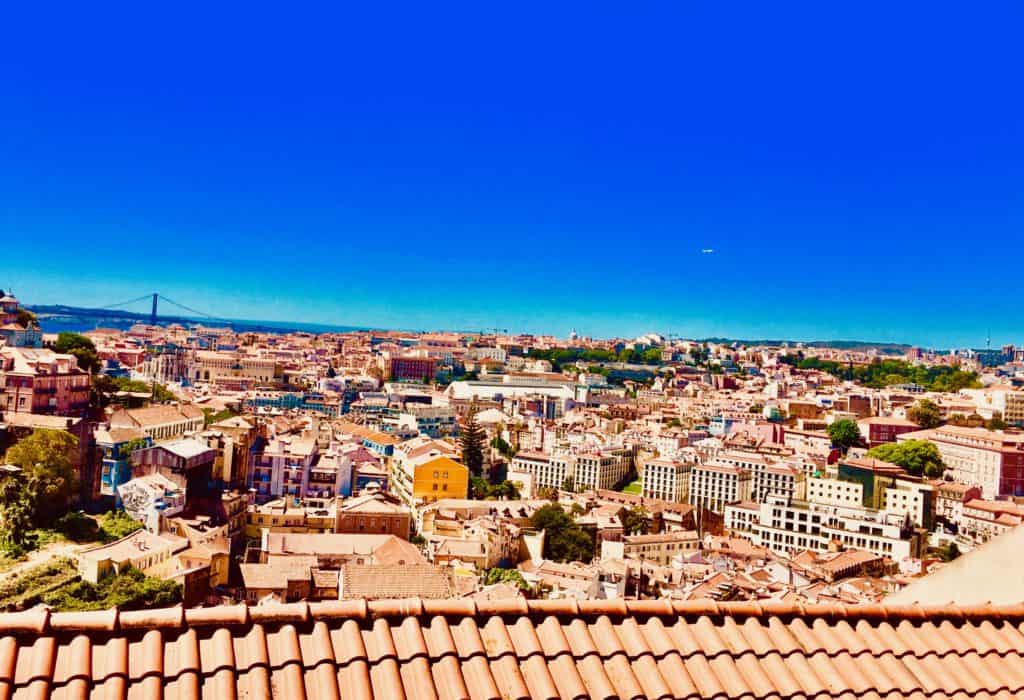 Lisbon is known as being the center of Portuguese exploration, with expeditions to places like India, Brazil, and and Africa. These expeditions led to a time of great wealth for the region, through the trade of slaves and other goods – similar to other European countries in the late middle ages.
One of the best known historical facts about the city is the major earthquake that hit it in 1755. This quake was so strong that it was felt as far off as Greenland and the Caribbean! This earthquake nearly destroyed the city, but those in power essentially held the whole country hostage and started rebuilding.
As a result of these efforts, Lisbonians proudly call it "the first modern city" in Europe. New styles in architecture were formed as the city was rebuilt, given it a consistent and distinct look. I think that this is why it is really one of the most beautiful cities that I have ever visited.
RELATED: Four Days in Paris
Know Before You Go | Lisbon
Lodging & Logistics
Getting There: Lisbon is very accessible from other European cities, and it is relatively easy to find a cheap flight if you are already close by. Check out airlines such as Vueling or TAPortugal for reasonable fares to Lisbon. You should also look into EasyJet or Ryanair, but be prepared to pay bag fees for the latter two airlines.
Where to Stay in Lisbon: When looking for a place to stay, I recommend these two neighborhoods:
Baixa Chiado: The Historic city center that is close to great restaurants, shopping, and attractions.
Alfama: The old Jewish quarter that is full of wonderfully winding streets and colorful houses, giving a uniquely Lisbon local feel.
Booking a bed & breakfast is a great way to get to meet and spend time with some of the city's locals. We stayed at a very cute B&B called Artbeat Rooms, in the Baixa Chiado district. Each room there is thoughtfully designed to suit the style of one artist (e.g., Picasso). The owners were extremely nice and the rooms came with some free breakfast options that could be eaten whenever preferred.
Getting Around: The best ways to get around the city are via tram, metro, or simply walking on foot. You can buy tickets for the tram while on the tram and metro tickets at any metro station. Note, the city can be quite hilly in places and is covered in tile, so walking is not for the faint of heart.
Daily Considerations
Currency Situation: As a member of the European Union, the Euro is the currency in Lisbon. At the time of writing this post, the current exchange rate was $1.00 = €0.87. You can check here for the latest exchange rates. Although the Euro is valued higher than the dollar, Lisbon is one of the cheaper European cities.
Language Considerations: Portuguese is the primary language spoken there, although it is not too difficult to find people that speak English. I do still recommend that you practice a few phrases on your own before you travel. Check out my post on Portuguese phrases for travel for more on this.
The Itinerary | 3 Days in Lisbon
Day 1 | Exploring Lisbon & Learning the City's History
As I mentioned in my Iceland travel guide, I think one of the best ways to start any trip to a new city is to start with a walking tour. So for the first of your three days in Lisbon, I recommend taking the Lisbon Chill Out free walking tour. This tour features local guides who provide a very authentic experience for all who join.
Our guide took us through many of Lisbon's most well-known neighborhoods such as Baixa Chiado (central Lisbon) and Alfama (old Jewish quarter). Along the way we would stop to learn about the history of the city and interact with locals along the way. The guide also gave us great tips on where to eat or what experiences to have in Lisbon and other close by cities.
After getting to know the city by foot, head down to the Praça do Comércio (Commercial Square in English), which is situated on the Targus River. You can find several great places to grab a bite to eat around the square. You can also find places to go shopping in the promenade leading up to the square.
While visiting this area of the city, check out the Lisbon Story Center. Here you can literally walk through the history of the city in a very interactive way. The storytelling is really done well – after 1.5 years I still vividly remember what I learned about the impact of the 1750 earthquake on the city due to what I learned here.
Day 2 | Classic Tram Ride & Experiencing Fado
A very "Lisbon" way of getting around the city is via yellow trams – specifically Tram 28. This tram is well-known for providing scenic tours of the city while you get to where you want to go.
If you really just want to ride around the city, it's best to go early in the morning over later in the evening to avoid major crowds (and pickpockets). This tram will take you to several tourists sites such as Sao Bento (the Portuguese parliament) and the Estrela district.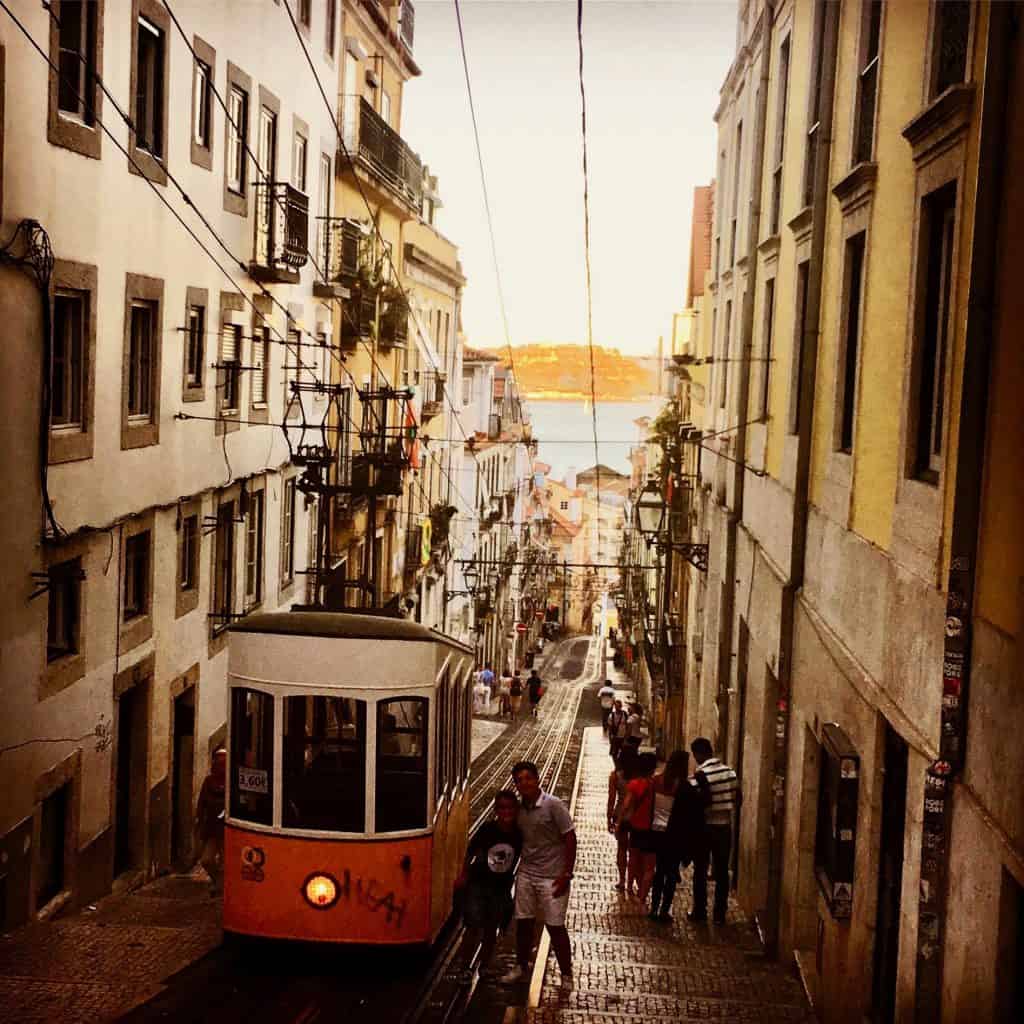 Stop in the Bairro Alto and/or Baixa Chiado districts for some good shopping. You'll be able to find anything from small tourist shops to luxury shops and malls. One major shopping street is Avenida de Liberdade, where you can find several luxury brands such as Burberry or Gucci. Throughout Baixa Chiado you will be able to find more standard brands such as Zara and Mango, usually at lower prices than you'll find in other major cities in Europe.
RELATED: Four Days in London
A trip to Lisbon is not complete without at least one Fado show. For a bit of context, Fado is a Portuguese music genre, which typically features mournful songs or lyrics. The music is absolutely beautiful and is accompanied by the Portuguese guitar. A Fado show in Lisbon will often come with food, so it makes for a great night out.
On my trip to Lisbon we went to Casa de Linhares in the Alfama district. The artists were spectacular and the food was delicious – we couldn't have asked for a better experience at our first Fado show. If you plan to go when visiting Lisbon, I recommend that you book a show in advance, as these tend to fill quickly.
To get a feel for the music, check out the video below:
Day 3 | Excursion to Belem
For your third day in Lisbon, I'm going to cheat just a bit and recommend that you take a quick excursion outside of the city to Belem. To get there, you can take Tram 15 or 27 from Praça de Comércio or Praça de Figuera to Belem (~37 min ride). The main attractions in this town include the following: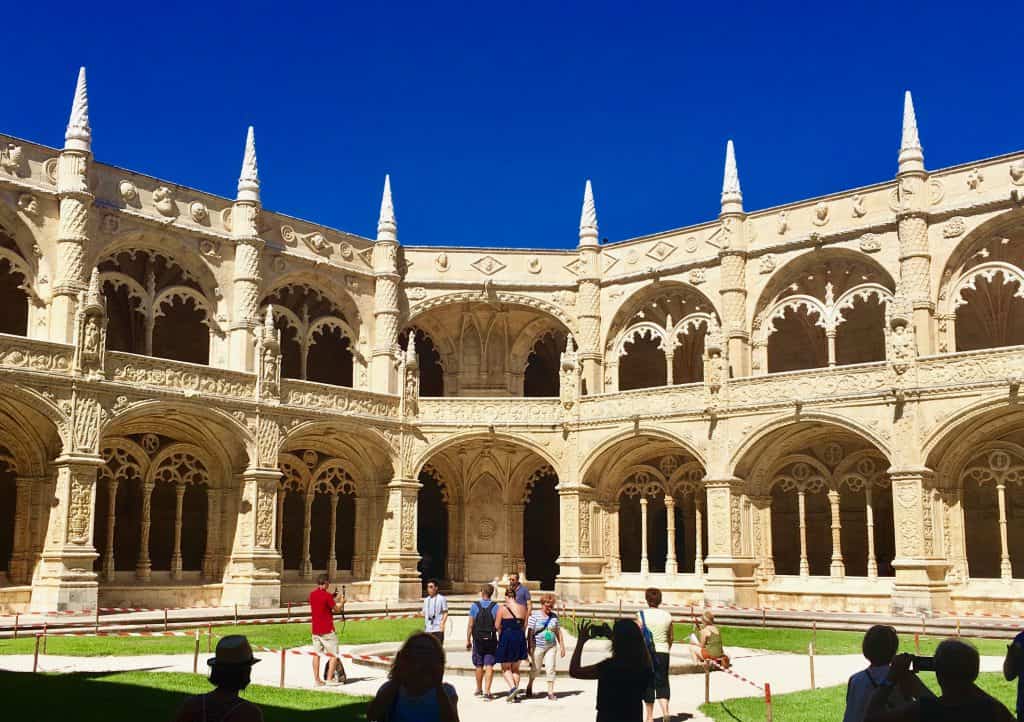 Torre de Belem (Tower of Belem): A tower that was also built in the 1500s to guard Lisbon's harbor.
Antigua Confetaria de Belém (Pasteis de Belem Café): Stop by this pastry shop to enjoy one of the well-know Portuguese sweets, the egg custard tart. These scrumptious tarts are served with powdered sugar and cinnamon, and in my personal opinion are actually a bit more tasty cold.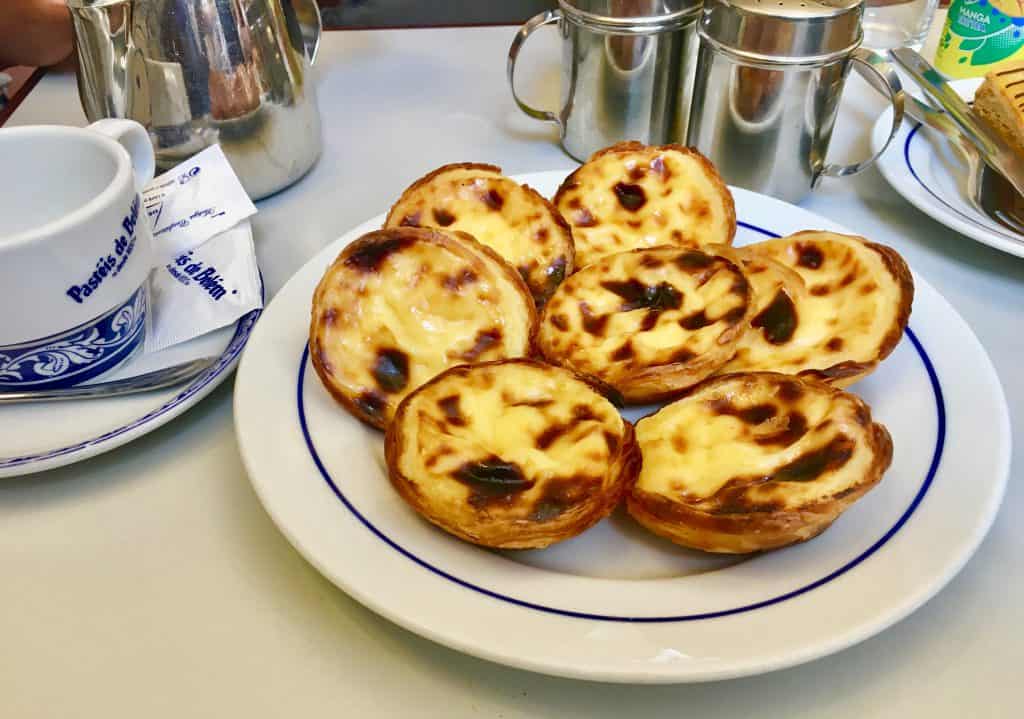 Once you are done exploring Belem, head back towards Lisbon, but first take a stop at the Cais de Sodre station to visit the Time Out Mercado da Ribeira.
This market has an amazing selection of options for places to grab a bite to eat. You can also shop at a more traditional market and a few souvenir shops. You won't regret stopping to eat here, and may find yourself going back a few times while in the city :).
The Lisboa Card
If you are looking for the most cost-effective way to see Lisbon, you should take a look at the Lisboa Card. This card includes free public transportation, free access to deals to 26 museums and attractions, as well as discounts on things like shopping and tours.
Attractions that come included with the card are many of those listed above, such as the Jeronimos Monastery and the Tower of Belem. The Lisboa card is a great option for saving money on your trip and can be purchased for a 24, 48, or 72 hour timeframe. Click here to learn more.
RELATED: The Four Day Barcelona Itinerary
Lisbon City Map
Here is a map of key landmarks inside and nearby Lisbon, all mentioned in this post:
Key:
Baixa Chiado Neighborhood
Artbeat Rooms
Lisboa Story Centre
Praça do Comércio
Alfama District
Bairro Alto
Mosteiro dos Jerónimos
Pasteis de Belém
Avenida Torre de Belém
Time Out Market
Final Recommendations | Lisbon in Three Days
If you are considering visiting Lisbon, stop thinking and book your travel there today! I think Lisbon is underrated / not taken as seriously as other major European cities for travel options, and I'd love to inspire others to check it out.
Have you been to Lisbon before? If so, what was the best thing that you did while there? Let me know in the comments below!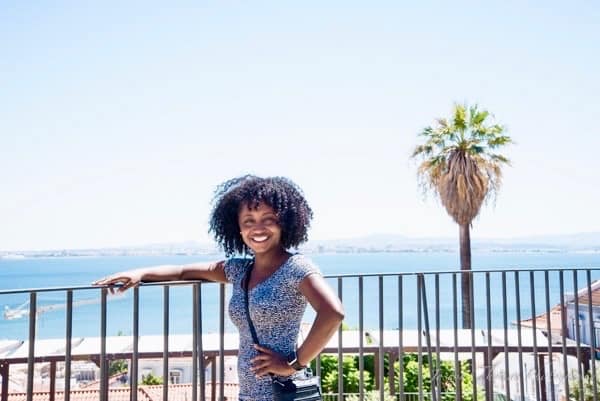 Related Posts:
#travelwandergrow
**Follow my blog with Bloglovin**
---
---