Packing for Iceland in March | Pro Travel Tips
So you've made the official decision to take that trip to Iceland, and now you're planning to go in the winter. Great choice! As I mentioned in my 4-Day Iceland Itinerary, traveling to Iceland in March is a great time to go as you have the opportunity to view the Northern Lights, without experiencing days without sunlight.
When my friends and I were planning our trip to Iceland, our biggest question was how to pack for a March trip to Iceland. As none of us are very outdoorsy, nor have participated in winter sports (e.g., skiing) a great deal, we did have to purchase a few items to prepare for the trip. In this post I will cover all you need to know on packing for Iceland in March.
Packing for Iceland in Winter | Planning Considerations
Weather
You are of course likely aware that it is COLD in Iceland in winter, but maybe not as cold as you'd expect. If you plan to travel to Iceland near or around March, you can expect the weather to be about 30º-35ºF during the day, and roughly 10º colder in the evening. You'll also need to be prepared for snow and/or rain as well.
Planned Activities
You should also take an assessment of the activities that you plan to do in Iceland as well. (Or at least have a general sense of what types of activities are available to you). See the Iceland Travel Guide in my previous post if you need some ideas for winter Iceland activities.
When we finalized the list of activities for our four days in Iceland, we noted that we would be spending a lot of time outside, and that certainly influenced our packing list. The categories of items you should pack on your trip include everything from clothing (i.e., base layers and outerwear) to other essentials (e.g., hand warmers) that you'll need to pack for your winter trip to Iceland.
The Winter Packing List for Iceland
Clothing | Base Layers
1 | Thermal Underwear
As those of you from colder climates know, layering is key to keeping warm when in colder temperatures. As a base layer, I purchased 2 sets of thermal underwear made of the fabric modal, as this fabric has the known qualities of being breathable and resistant to shrinkage.
2 | Wool Sweater
I purchased a merino wool sweater, which was incredibly warm. Merino wool is known for being finer and softer than typical wool, making it more comfortable and not itchy. It also does a great job of wicking moisture away from your body, which is very beneficial when its cold out.
3 | Wool Socks
You should pack several pairs of wool socks with you when you go to keep your feet warm and dry. And comfortable in your boots!
Sale
I know that there are a lot of people who speak to the benefits of the thinner smartwool socks, but personally I think the regular wool socks kept my feet much warmer. Choose the one that you like best!
RELATED: Traveling to Iceland in Winter | A 4-Day Itinerary
Clothing | Outerwear
4 | Ski Jacket / Coat
I decided to take a ski jacket instead of my normal winter coat to be better protected against any rain or wind we encountered. I purchased a ski jacket by Columbia from a local outlet, and it was one of the best decisions I made! It really held up against the wind chill, which can be pretty intense in Iceland.
5 | Gloves
Pack a good pair of gloves to keep your digits warm! Since there was a lot of wind, it didn't take my typical choice of wool gloves, but the ones shown here instead. I liked these gloves because they are warm but still form fitting, and still wear them regularly.
6 | Thermal Leggings
I wore thermal leggings over my thermal underwear practically every day to keep my legs nice and toasty. Believe me, you need these if you plan to stay outside for an extended period of time.
7 | Ski Pants
So when I told my friends I was taking these along with me, they laughed at first. But let me tell you, they were the only way I survived waiting to see the Northern Lights! I put the ski pants on top of my thermal leggings to combat being outside in the cold for extended periods of time. I wore them for our ATV ride as well.
8 | Snow Boots
I alternated between wearing my old riding boots and my snow shoes based on the activities of the day. I highly recommend taking snow shoes, especially if you plan to be pretty active outside during your trip.
Camera Gear
So one of the reasons why you're probably heading to Iceland in winter is to see the Northern Lights. In order to capture a picture of them, you'll have to have the appropriate gear with you too.
9 | Tripod
You'll need a tripod to keep your camera steady when shooting the Northern Lights. Any movement at all will make the picture blurry, so there is really no point in trying to take the shot without one. You should take a lightweight tripod, like this tripod by Amazon Basics.
10 | Camera
Okay, this goes without saying, but you'll need a decent camera to take the shot. Now, there are apps out there, but trust me – I know from experience that they don't work. On my trip I tried the app and my sister did the tripod / camera set up, and her pictures were 1000 times better than mine.
You should select a camera that allows you to shoot manually, with the option to adjust ISO / Aperture / and Shutter Speed.
You can opt for a point-and-shoot camera like the Canon G7X Mark II. This is a powerful camera and is very popular in the blogging / vlogging world.
No products found.
If your budget is larger, you can try a mirrorless camera like the Sony Alpha Mirrorless a6000. The cool thing about mirrorless cameras is that you can avoid carrying around the bulkier DSLRs, but still have the ability to change out the lenses. (Purchasing the lenses is what increases the price for the mirrorless camera).
For some tips on how to actually capture the Northern Lights, and what settings to use on your camera, check out this post.
Additional Essentials when Packing for Iceland in March
11 | Hand and Toe Warmers
If you have hands and feet that tend to stay cold no matter what you do, I recommend bringing hand and toe warmers. These pretty much saved my life while we were on our 2-hour tour of Reykjavik.
12 | Swimsuit
A visit to the Blue Lagoon or any other heated pool is kind of a must-do activity in Iceland. That means you should not forget to pack your swimsuit! Here's a cute suit, just in case you need a new one ;).
13 | Waterproof Phone Case
I brought along a waterproof case for my phone so that we could take pictures while hanging out in the Blue Lagoon, which allowed us to capture some really cool shots in the water.
14 | Charging Case
I also highly recommend that you bring a charging case for your phone with you, as phone batteries typically die much faster when exposed to colder temperatures.
No products found.
Getting it all in your Suitcase
By now I'm sure it seems that I've listed out a lot of items, but believe it or not, you can fit all of these items easily into a carry-on suitcase. I always leverage packing cubes and sometimes use compression bags if I'm really set on using a carry on bag, but I'll plan to give more detailed tips on packing light in a later post.
Have you been to Iceland? What tips to you have to provide? Put them in the comment box below! Additionally, feel free to drop me a comment below if you have any questions for me!
Related Posts
#travelwandergrow
**Follow my blog with Bloglovin**
---
---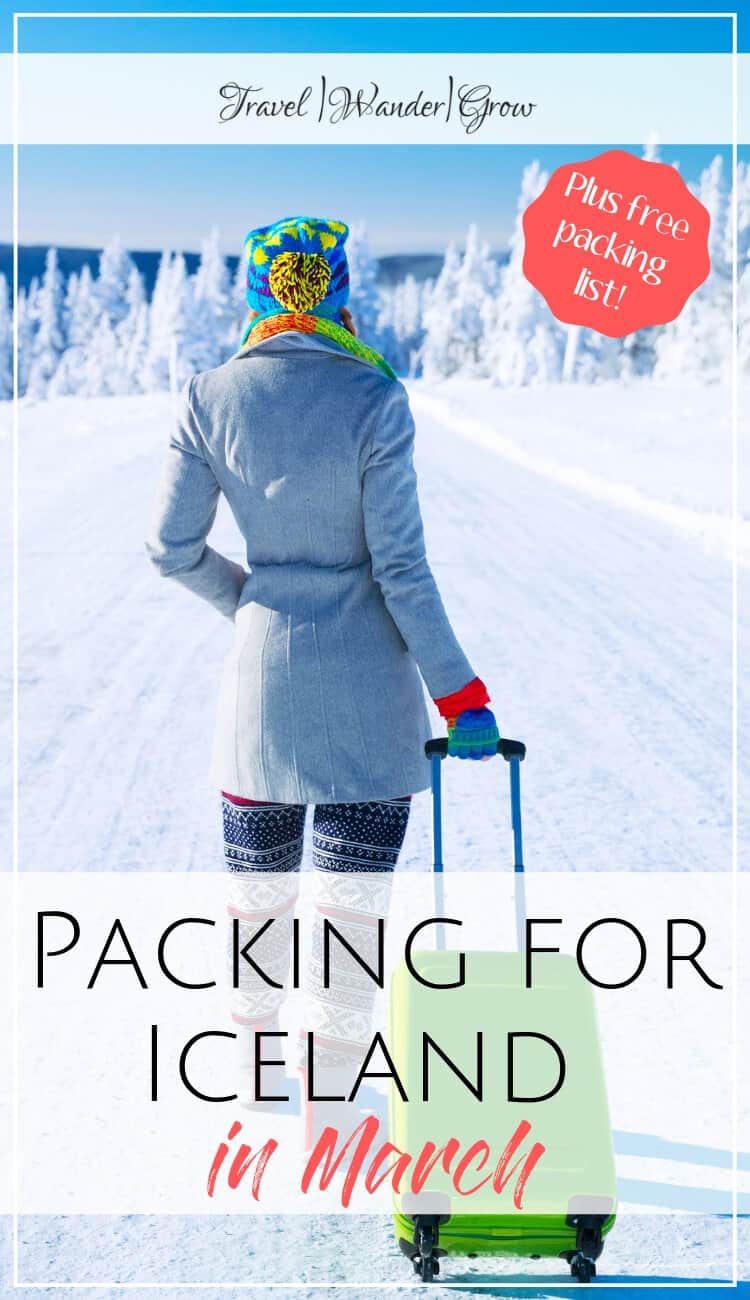 Last update on 2023-09-21 / Affiliate links / Images from Amazon Product Advertising API