The 5 Best Ways to Document Travel Memories

We all know that the anticipation leading up to a vacation can be almost exciting as the trip itself. And if you're anything like me you can get in a little bit of a slump once your trip ends and the exhilaration of exploring a new place is over.
One way to combat this is to document travel memories personal to you so you can easily revisit those times mentally. This is often an instant mood boost for me!
I'll cover my 5 favorite ways to document travel memories in this post. I hope that they inspire you to document your travels too :).
1 | What to Do with Travel Photos
One of the easiest way to document travel memories is to take pictures while you are traveling. If you are not doing anything else, I'm sure you are at least taking pics :). I like to take pictures of the people that I travel with of course, as well as anything really interesting to me that I typically do not see in my normal day-to-day life.
It's always fun to reference pictures from previous trips, and something that I like to do is try to envision what I was thinking or feeling at the time the picture(s) was taken.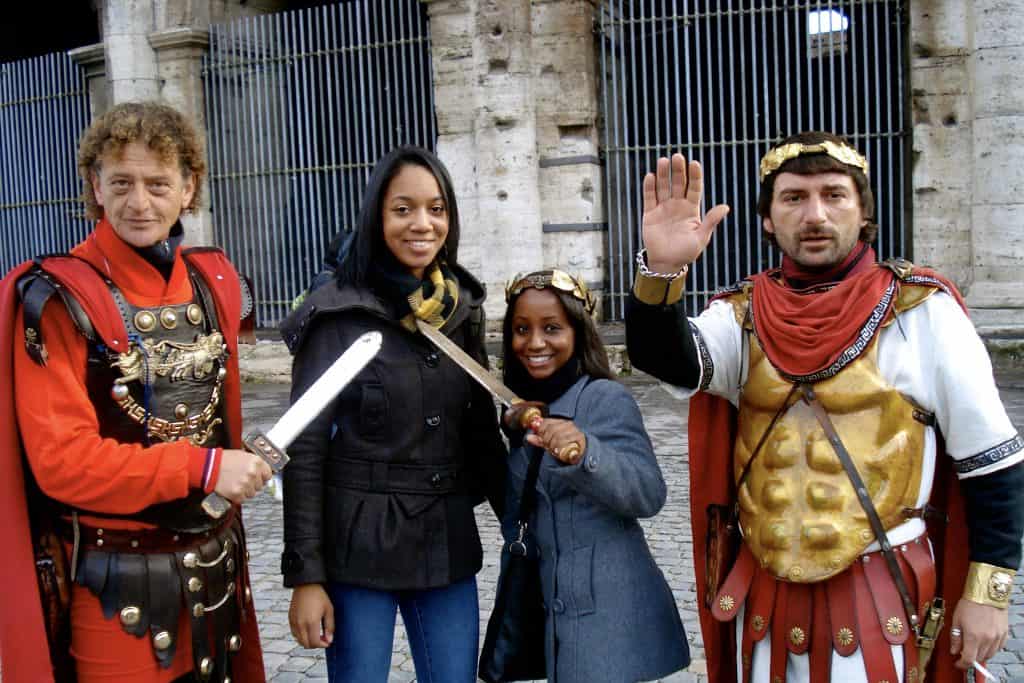 Something that I've been working on recently is improving my photography skills. There is really nothing worse than looking back on old pictures that are out of focus or lack structure.
I'm currently taking this Travel Photography course by Nomadic Matt, and I'm learning so much. You should certainly check it out if you are looking to take your skills up a notch too!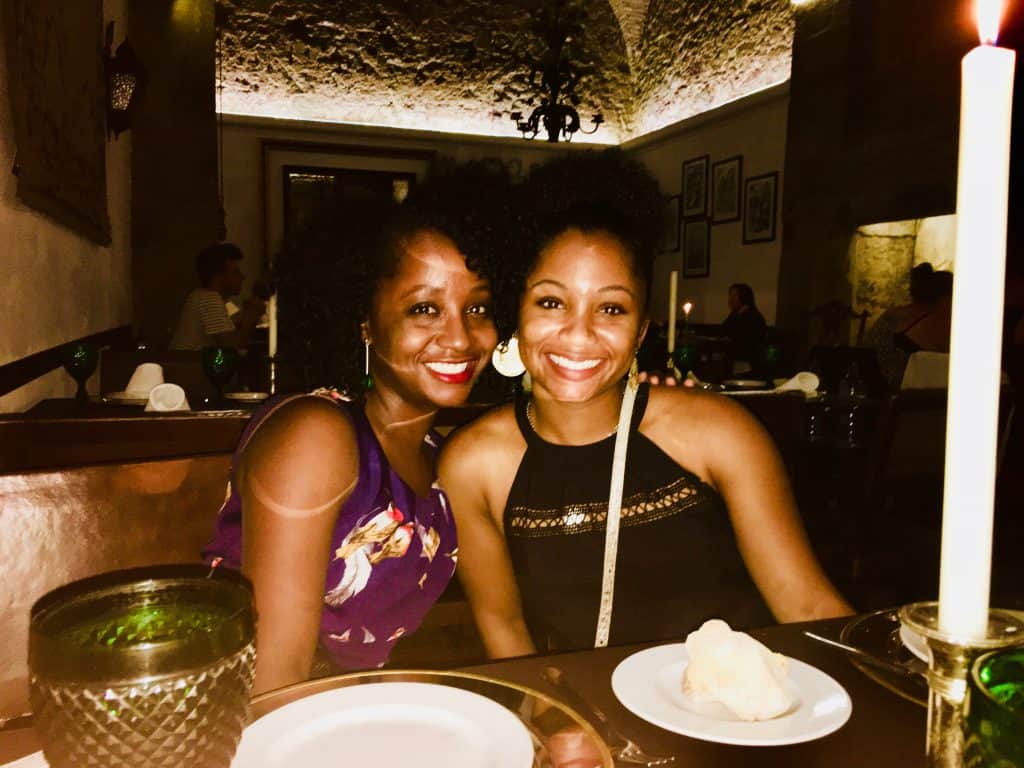 One you return from your trip, you should think of a way to easily reference your photos. Here are a few ideas that may spark your interest:
Create a Digital Photo Album
I tend to keep my pictures organized in albums on my Mac in the "photos" app and pull them up in slideshows when the mood strikes. I find it best to pair them with music that reminds me of the specific trip in question. For example Chris Botti's Christmas Album December, really takes me back to my first time taking the train through the Italian countryside.
Windows users can do the same thing by putting pictures for any trip into a folder, and selecting the "slide show" option. And everyone with a gmail can use Google Photos to do the same.
Also, if you prefer to have a more stylized photo album, I recommend trying a service like this free one from Smilebox, to make it extra special.
Create a Travel Scrapbook
Some of us still like having physical photos printed out, and the best way to store those photos is by creating a travel scrapbook. To do it from scratch, you'll need the following items:
1 | Kodak Portable Photo Printer – Use this to print out all the pictures your heart desires. It's wi-fi compatible and works with most iPhones and Androids.
2 | The Scrapbook – Definitely a necessity if you plan to make one ;). I really love the look/feel of this one and the fact that it is tailored toward the traveler.
Sale
3 | Scrapbook Supplies – These are very dependent upon your own style of design, but I'd at least start with Adhesive Photo Stickers and some Travel Stickers.
2 | Create a Map of Your Travels
Travel maps are a fun way to document where you've been in your country or across the globe! You can choose between maps that use pins or scratch off maps. Let's examine both options:
Scratch-Off Travel Maps
I think that scratch off maps are a lot of fun, and I really like the MyMap Gold Scratch Off Map.
My favorite thing about this map is that it has a nice color scheme (gold and black), and is a really nice quality. This also map comes with all the tools you need to personalize it and really make it your own! I recommend finding a nice place to hang it so that you can show off to your less-traveled friends. Perhaps you can encourage them to join you on future adventures!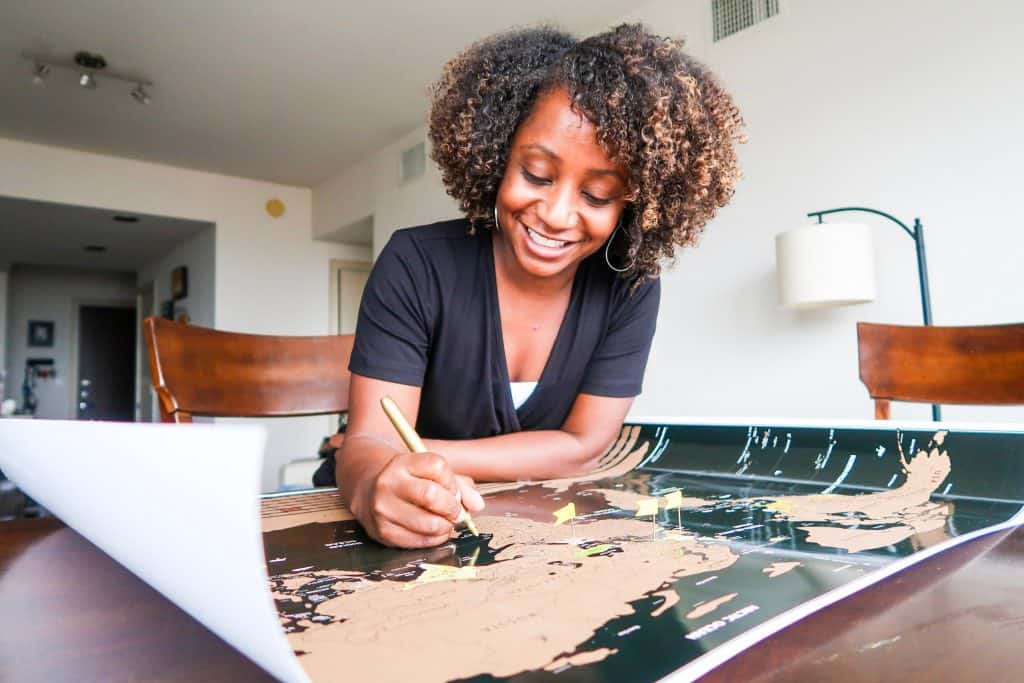 Push-Pin Travel Map
A higher-quality, and slightly more expensive option, is the push-pin travel map. I recommend this type for those of you who are a bit more bougie :). Here are a few of my favorite options:
Push-Pin Travel Map (Personalized) – This map is a statement piece and comes with tiny push pins so that you can mark off your travels as you go.
Bullseye Office Push-Pin Globe – To make it a bit more real, get push pin globe and spin it around while you envision yourself flying on top of the world.
3 | Create a Travel Journal
Journaling is a great way to remember who you felt while traveling and really capture all the details that may escape you as time goes on. The journal that I really like / still use is the Voyager Travel Journal / Planner from Moleskine.
You can use it to keep track of a lot of travel information, such as rewards programs, travel bucket lists, and packing lists. Also, the Moleskine website offers several cool features, such as modifying webpage sizes to fit into the journal.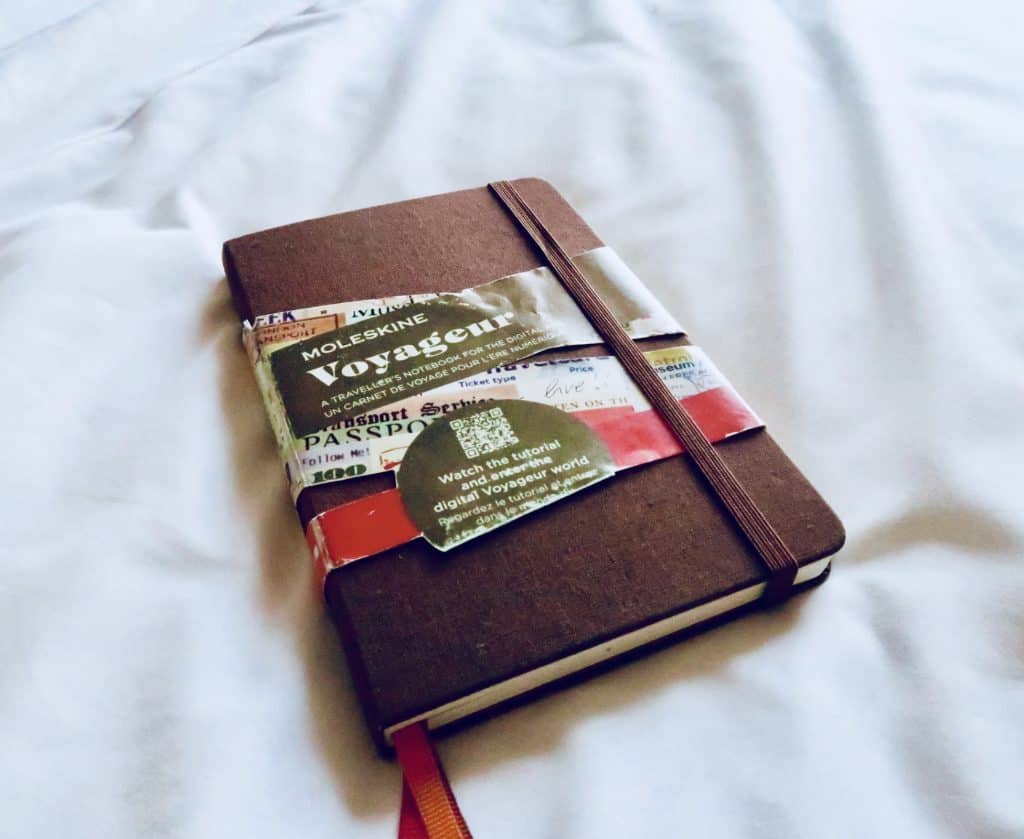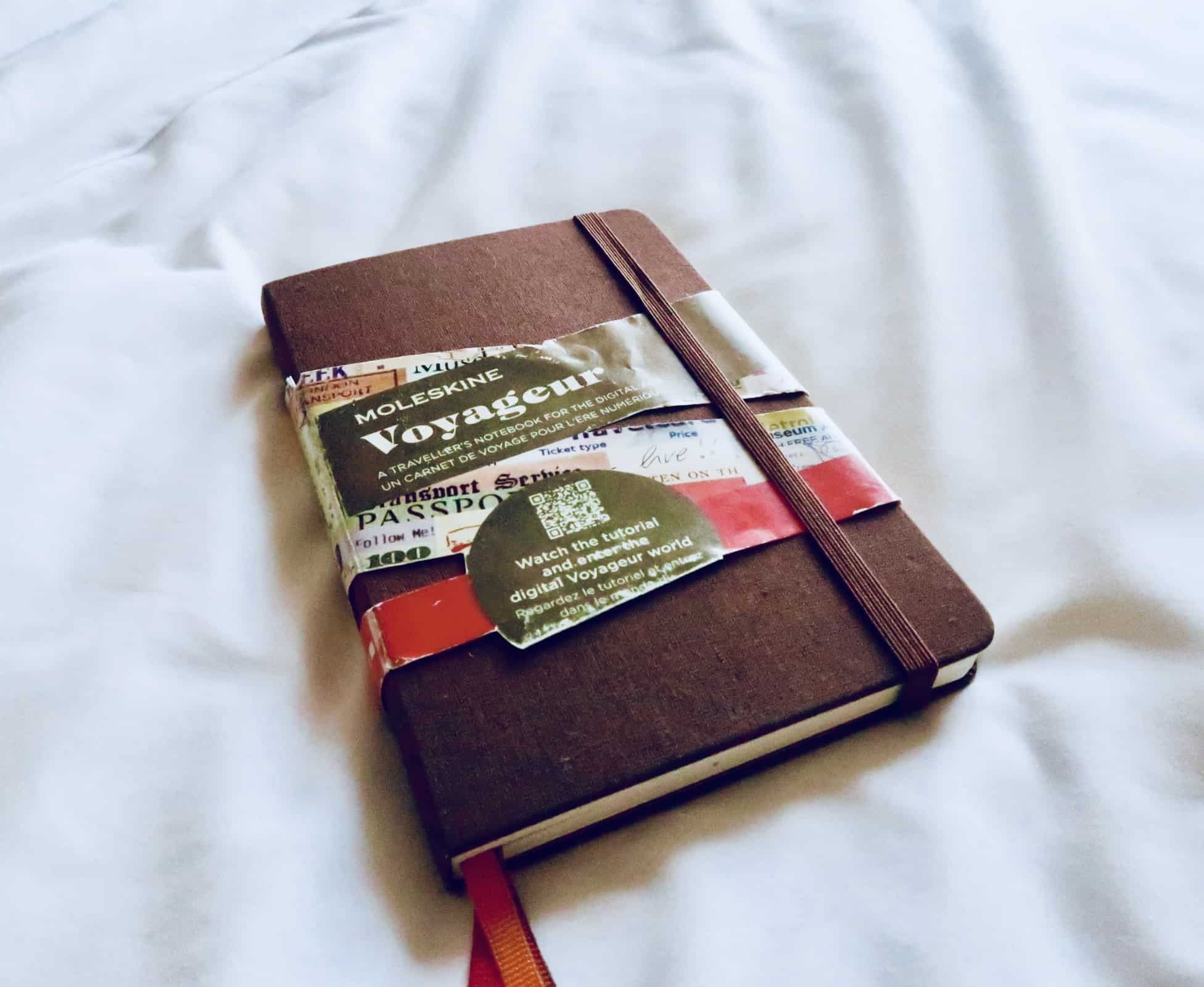 There are blank, lined, and graphed pages for you to document whatever you like. And best of all, it is small enough to fit in the average cross-body bag! I use mine regularly, and have for the past two years.
If you like options, here is another example of a great travel journal that offers many of the same features as the Moleskine Voyager.
Start a Travel Blog
Now that I have this blog, I mostly share and document my travels here. This is certainly more public than a travel journal, but just as effective in helping me remember what I did, saw, felt, while traveling.
I absolutely love sharing my travels on this blog. It is the perfect outlet for me and provides some escape from the stresses of everyday life.
If you are interested in starting your own travel blog, click the link at the top left-hand corner of this page!
4 | How to Display your Souvenirs
Collecting souvenirs is a really common way to memorialize your travels. I like to keep the souvenirs that I buy theme-based, for the most part. For example, I like to buy figurines and landscape artwork whenever I visit new places.
I have friends who collect key chains, shot glasses, etc. This list can go on and on, but I think it's cool to keep the souvenirs along a similar theme so you can have a similar thing represent your best travels.
As your collection grows, you should consider having a place to hold all of your souvenirs. I currently keep mine on a bookshelf that has some extra space, but my goal is to have a travel-themed room one day. (When I have a bigger place with more rooms :))
For the best ideas for displaying souvenirs, I recommend checking out Pinterest. It is a great place to see how others have decorated, and get inspiration for your own home decor. For an example, take a look at this Pinterest Search.
5 |Document Travels on Social Media
Finally, let's talk about the one way that I'm sure most of you document travel memories: Social Media! Let's face it, some of the joy of traveling comes from the fact that you can share it with your loved (and not-so loved) ones. Instead of just haphazardly throwing up pictures, I have a few recommendations for you to make your pictures pop!
How to Document Travels on Instagram
Because IG really is all about the photos, I think that it's the #1 place for sharing your travel memories. Here are my perspectives on sharing there:
Stories: Use IG stories to capture the more raw activities of your travels. Stories are a great place to show your mistakes, funny moments, and exchanges between you and your travel party / new friends. I pin all my stories to my IG page so that they can always be referenced later as well.
Wall Photos: This may be slightly controversial, but I do think it's best that you edit the photos you put on your wall. There is nothing wrong with a little filter-ing, and it really sets you apart from others. I like to use Adobe Lightroom and the iPhone Photos app for this.
How to Document Travels on Facebook
Facebook is another great place to share travel memories, for two main reasons:
Albums: You can easily make and share photo albums on your page. I don't use this feature much myself now, but love looking back on albums I made over the years.
Sharing Information: Facebook is more focused on the words that IG, which makes it perfect for sharing information on how things are going during and after your travels. (Twitter is great for this too).
In Summary | The Best Ways to Document Travel Memories
There are so many ways to document travel memories. A few other ideas include foreign currency collecting and drawing. There are a lot of possibilities, so I hope this post at least got you started on thinking of ways to document your travels!
What are your favorite ways to document travel memories? Let me know in the comments below!
#travelwandergrow
**Follow my blog with Bloglovin'**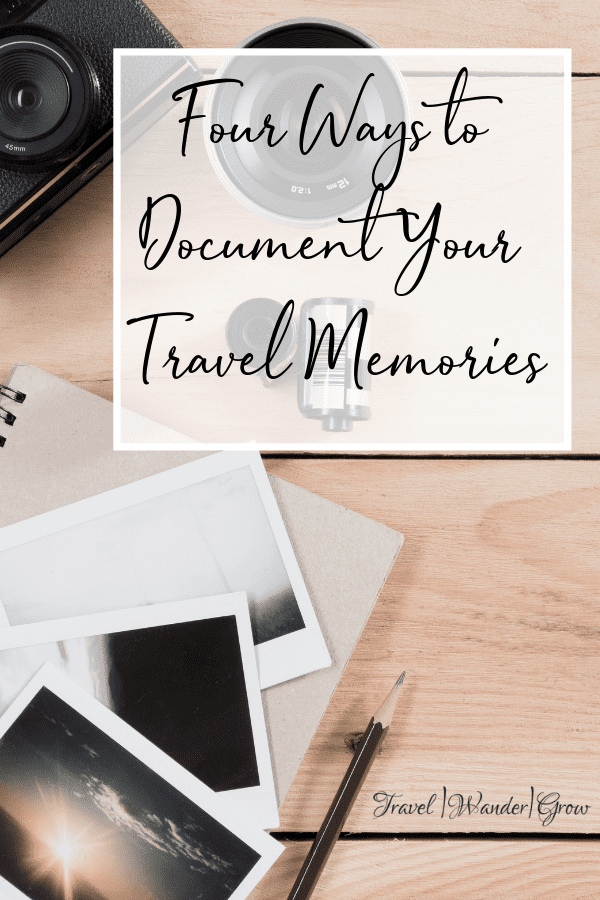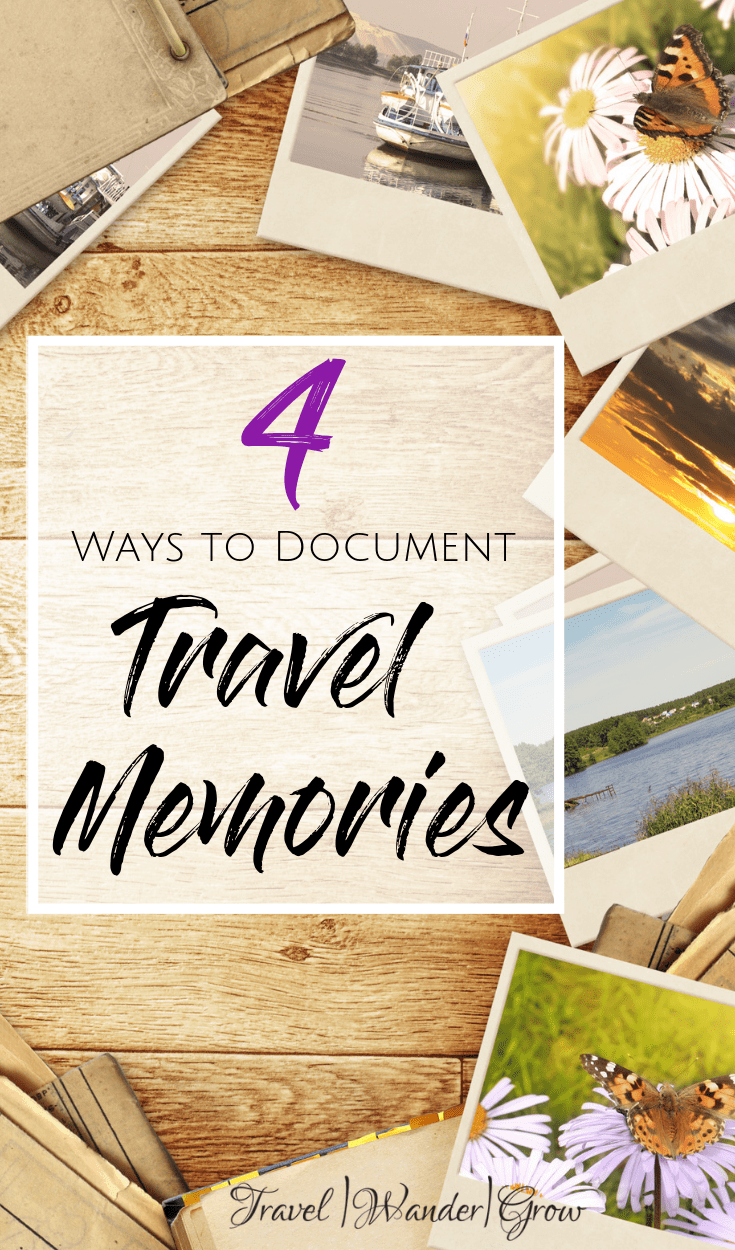 Last update on 2023-09-21 / Affiliate links / Images from Amazon Product Advertising API