4 Steps to Applying for a US Passport for the First Time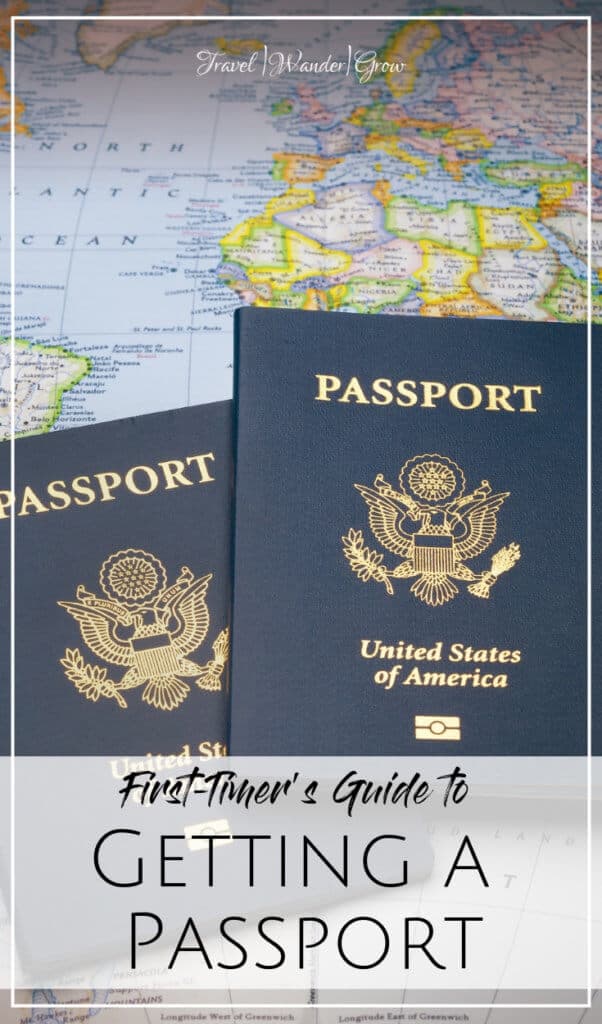 I am writing this post specifically for the Americans who have yet to get a passport. Applying for a US passport for the first time is pretty straightforward, so I'll use this post to walk through the steps.
Now, there is a myth out there that less than 20% of Americans have passports, but thankfully that is not the case. According to the U.S. Department of State, there are currently 136 million passports in circulation.
This means that about 42% of the population currently has an active passport. This is a drastic change from even the year 2000, when only 17% of the population had a passport.
We still have a way to go when compared to our counterparts in Canada where 66% hold a passport or Britain where 76% hold a passport. So let's see what we can do to get us past the 50% mark (at least)!
RELATED: Mobile Passport vs. Global Entry
Step 1 | Getting Your Passport Photo
These days there are many ways to get your passport photo taken. You can choose the method that is the most easy for you:
Online / Via App
This is a newer and cheaper option for getting passport photos. Each of the options below offers guidance on taking photos that meet passport standards:
ItsEasy Passport Renew & Photo: You can use this app to take your photos and then either have them delivered to you electronically for you to print at home or shipped to you for $5.95.
Passport Photo Booth: This app also offers free electronic delivery of your photos for at home printing or delivery for $5.96
.Passport Photo – ID Photo: This app offers free electronic delivery of your photos, although you do have to pay $2 to unlock color photos.
In Person
This is the standard method of getting passport photos and more expensive than using an app. On the upside, these require less effort on your part as you do not have to print yourself:
Local Pharmacy: You can visit most Walgreen, CVS, or Rite Aid locations to get your photos for $14.99. Click each link for more information on which pharmacies offer these services.
AAA: If you have a AAA membership, you may get your photos done at your local AAA office for $8 (or $15 if you aren't a member). Just walk in to get them taken – no need to book an appointment.
Post Office: You may get photos done at many local post offices as well for $15. Click here for more information on passport services offered by post offices.
Note: You can use the same photos used for passports for most visa applications.
Step 2 | Completing the Application
New applicants have to complete the DS-11 form as the main part of the application. This form requires information such as full name, address, birth place and parental information. This application can be used for the following:
Passport Book: This is the "normal" passport for all international travel, which costs a total of $145 ($110 – Application Fee + $35 – Execution Fee)
Passport Card: This card may be used for land and sea port entry to Canada, Mexico, The Caribbean, and Bermuda. The card costs a total of $65 ($30 – Application Fee + $35 – Execution Fee)
You may apply for both for $175, as you only have to pay for the execution fee once.
Step 3 | Gathering Your Required Documents
You have to present the following types of ID when applying for a US passport for the first time:
Citizenship Evidence: You must use a birth certificate, certificate of naturalization or certificate of citizenship to meet this requirement. You must bring both the original document and a photocopy of the document when applying.
Identification Document: You may bring documents such as a valid driver's license, government employee ID, or US military ID to meet this requirement. You must bring both the original document and a photocopy of the document when applying.
Please visit this page from the State Department for more information on required documents for first time passport applications.
RELATED: How to Apply for Global Entry
Step 4 | Visit Passport Acceptance Facility to Apply
Most often you will visit your local post office to apply for your first passport. Note, you do not have the option to apply via mail for your first passport. But you will for future renewals!
To find the passport acceptance facility closest to you, visit this State Department site. Here you can type in your zip code and search for locations within specific mile ranges.
Once you have determined which site you will visit, gather your complete application, citizenship evidence, identification document, and passport photo. Don't forget photocopies of the latter two items!
When you arrive, the person working your case will review your application for completion. They may ask a few questions to validate your identity as well. Note, some locations require appointments before you visit, so please check before you go.
Receive Your Passport!
You've now completed all the steps required for applying for a US passport for the first time! Once you apply, you will receive your passport in 4-6 weeks. If necessary / desired, you can expedite the request for an additional $60. With this option you'll get your passport in 2-3 weeks.
After you receive your passport, you are now ready to get out there and see the world! If you don't already have your passport, I charge you to apply today!
Related Posts:
#travelwandergrow
---